Zurich Portrait Prize 2019
from 1 February 2020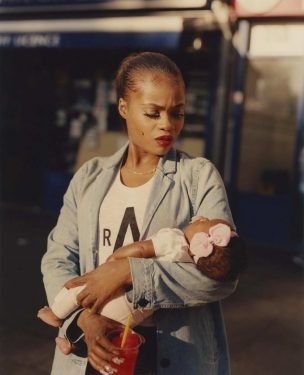 ――― Viewable online ―――
Crawford Art Gallery is delighted to host the Zurich Portrait Prize 2019 in collaboration with the National Gallery of Ireland in Cork for the first time. This is the first time the exhibition will travel to a city outside of Dublin, creating a greater awareness of the national talent on display. The exhibition will feature the shortlist as chosen by the esteemed judging panel. For the first time this year a special competition for younger artists, the Zurich Young Portrait Prize has been introduced. The shortlisted works, created by young creatives between the ages of 3 and 18, will be on display with the main prize exhibition at Crawford Art Gallery in Cork from 31 January 2020 until 13 April 2020.
"Crawford Art Gallery is delighted to partner for the first time with the National Gallery of Ireland on the hugely anticipated Zurich Portrait Prize exhibition. Annually the exhibition and prize giving generates excitement and presents audiences with fresh perspectives on portraiture. We believe it will enable our audiences to make connections with our wider collection and supports our deeper ongoing collaboration with the National Gallery of Ireland."
– Mary McCarthy, Director of Crawford Art Gallery.
The Zurich Portrait Prize, now in its sixth year, is open to Irish artists aged 19 and over with an aim to create newfound intrigue and exploration of contemporary portraiture and the possibilities of the medium. The winner will receive a cash prize of €15,000, and a commission worth €5,000 to create a work for inclusion in the National Portrait Collection at the National Gallery of Ireland. There will also be two awards of €1,500 for highly commended works. This is the second year pan-European company Zurich Insurance sponsors the esteemed prize.
Judges for this year's main prize The Zurich Portrait Prize 2019 judging panel comprises Mike Fitzpatrick, Dean of Limerick School of Art and Design and Director of Cultural Engagement, LIT; Professor Fiona Kearney, founding Director of the Glucksman; and Mick O'Dea, artist and member of the RHA.
Viewable online here.
from 1 February 2020
Emmet Place, Cork
Telephone: +353 21 4805042
Opening hours / start times:
Monday 10:00 - 17:00
Tuesday 10:00 - 17:00
Wednesday 10:00 - 17:00
Thursday 10:00 - 20:00
Friday 10:00 - 17:00
Saturday 10:00 - 17:00
Admission / price: Free