Zoología Fantástica
Friday 2 February – Thursday 5 April 2018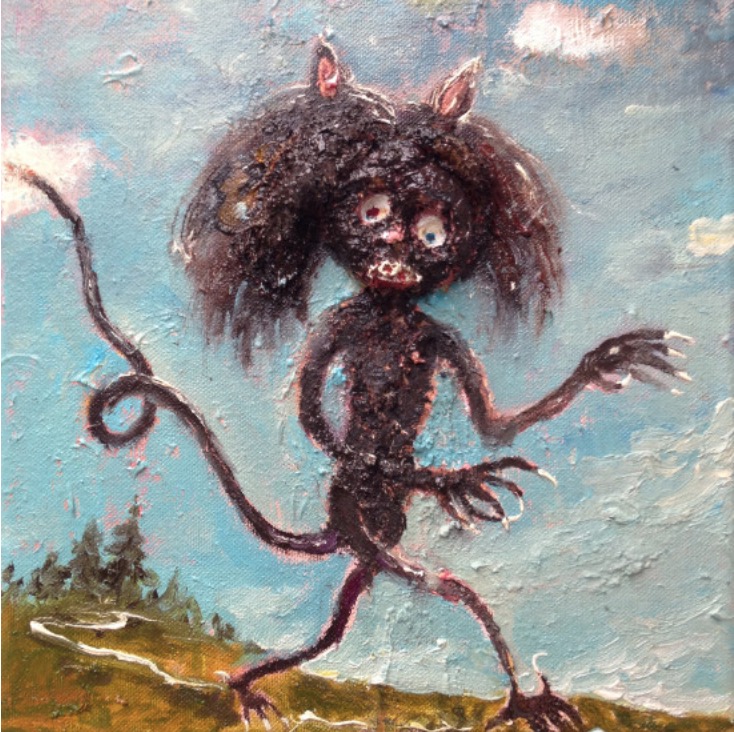 Curated by Sabina Mac Mahon
Peter Burns / Arne Olav Fredriksen / Jane Locke / Kieran Moore / Janet Mullarney / Bennie Reilly / Suzanne Walsh / with more artists to be announced
Inspired by the motley crew of entirely fictional and real-but-odd-looking creatures that populate the pages of illuminated Gospel manuscript books like the Book of Kells (c.800AD), Zoología Fantástica invites a group of artists to let their imaginations run wild while investigating the weird and wonderful world of imaginary animals in an attempt to bring them to life for gallery visitors of all ages.
Fabulous beasts have a long and illustrious history. The earliest decorative animal forms found in Christian manuscripts evolved from depictions of the symbols of the Evangelists and were soon augmented by animalistic ornament of all shapes and sizes. From the twelfth century on these were joined by medieval bestiaries which offered compendiums of symbolic animal-lore as sources of allegorical lessons for mankind's moral spiritual guidance. The bestiaries' 'lessons' were often entirely fictional, as were some of the animals contained within (vegetable lambs, unicorns, horned groundsnoorts, basilisks, quonks, to name but a few) and the texts made no distinction between existing and imaginary animals. Over time their dubious teachings and depictions mingled with tales of mythical beasts from folklore, legend and, later, literature, with many retaining their allegorical functions.
Given their rich imagery, fabulous creatures have long been of interest to artists and writers, and have survived through to modern times in comprehensive works by the likes of Jorge Luis Borges, whose Manual de zoología fantástica, or Book of Imaginary Beings (1957), lends the exhibitionits title.
Image: Peter Burns
Friday 2 February – Thursday 5 April 2018
Navan, County Meath
Telephone: +353 46 9092300
Opening hours / start times:
Tuesday 11:00 - 16:00
Wednesday 11:00 - 16:00
Thursday 11:00 - 16:00
Friday 11:00 - 16:00
Saturday 11:00 - 16:00
Admission / price: As per event