Zhou Li: Water and Dreams
Friday 1 July – Saturday 20 August 2022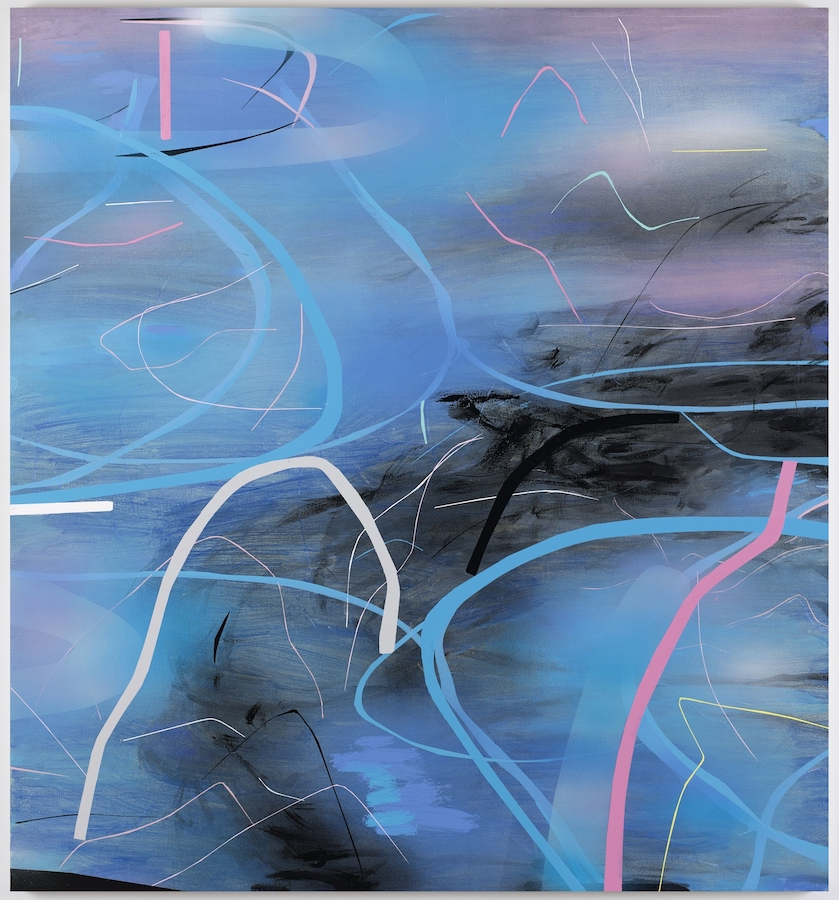 Kerlin Gallery is delighted to announce Water and Dreams, the first solo exhibition in Ireland by the Shenzhen-based artist Zhou Li.
In this body of work, Zhou Li focuses on the universal motif of water, drawing upon its rich cultural symbolism and complex representations throughout art history, religion and mythology. Informed by the I-Ching hexagrams Kan (representing rainwater or steam) and Dui (water of rivers, lakes and seas), as well as the 12th-century Southern Song Dynasty painter Ma Yuan, Zhou Li's paintings approach water as a phenomenon of which only the edges are visible. Focusing on its non-representable aspects, they offer water instead as a vehicle for introspection and reflection, to explore both daily communication and the quest for existential meaning. In the words of the artist, 'only when piercing the spiritual depth of water can we better understand ourselves'.
Zhou Li was born in 1969 in Hunan and lives and works in Shenzhen. Having lived in Paris from 1995, Zhou returned to China in 2003, where she has been the subject of critically-acclaimed museum shows including the Yuz Museum, Shanghai, the Hive Center for Contemporary Art, Beijing, Guangdong Museum of Art, Guangzhou and Pingshan Art Museum, Shenzhen. She now returns to Europe with two simultaneous solo exhibitions at Château La Coste, Aix-en-Provence (12 June – 31 August) and Kerlin Gallery, Dublin (1 July – 20 August).
Image: Zhou Li: Landscape of nowhere: Water and dreams No.7, 2022, mixed media on canvas, 194 x 180 cm / 76.4 x 70.9 in
Friday 1 July – Saturday 20 August 2022
Anne's Lane
South Anne Street, Dublin 2
Telephone: +3531 670 9093
Opening hours / start times:
Monday 10:00 - 17:45
Tuesday 10:00 - 17:45
Wednesday 10:00 - 17:45
Thursday 10:00 - 17:45
Friday 10:00 - 17:45
Saturday 11:00 - 16:30
Admission / price: Free