Yoko Akino and Helen O'Sullivan: Ebb & Flow
Saturday 22 October – Saturday 26 November 2022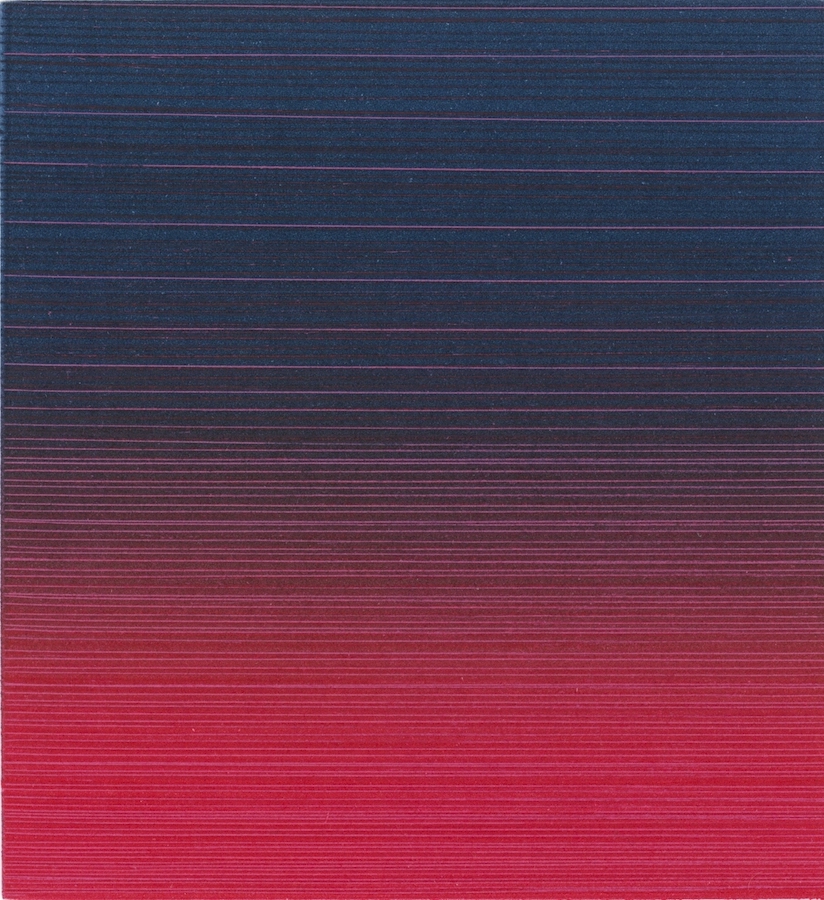 ――― In venue ―――
Originally from Japan, Yoko Akino is widely recognised as one of Ireland's foremost printmakers.  This show pairs a new body of her work, with that of brilliant emerging artist, Helen O'Sullivan.  Both create sublime copper plate etchings of similar scale at Graphic Studio Dublin.
Akino is drawn to the dramatic shapes of the Irish coastline. Her pared down expanses of vivid colour, adjacent to detailed areas of patterned lines, represent views from the east and west coasts of Ireland.
While O'Sullivan, originally from Wicklow, a winner of Graphic Studio Dublin's Graduate Award 2019, draws heavily from minimalism, primarily articulated through line.  She creates work reflective of calmness and emotional harmony.
The exhibition title, 'Ebb & Flow', distills the artists' interest in movement and equilibrium.
Image: Helen O'Sullivan, Ebb and Flow II, 32 x 28 cm (paper size), printed area 13 x 12 cm, etching
Saturday 22 October – Saturday 26 November 2022
off Cope Street
Temple Bar, Dublin 2
Telephone: +353 1 679 8021
Opening hours / start times:
Monday 10:00 - 17:30
Tuesday 10:00 - 17:30
Wednesday 10:00 - 17:30
Thursday 10:00 - 17:30
Friday 10:00 - 17:30
Saturday 11:00 - 17:00
Admission / price: Free
Through the Arch off Cope Street (behind the Central Bank)