Wolfgang Tillmans: Rebuilding the Future
Friday 26 October 2018 – Sunday 10 March 2019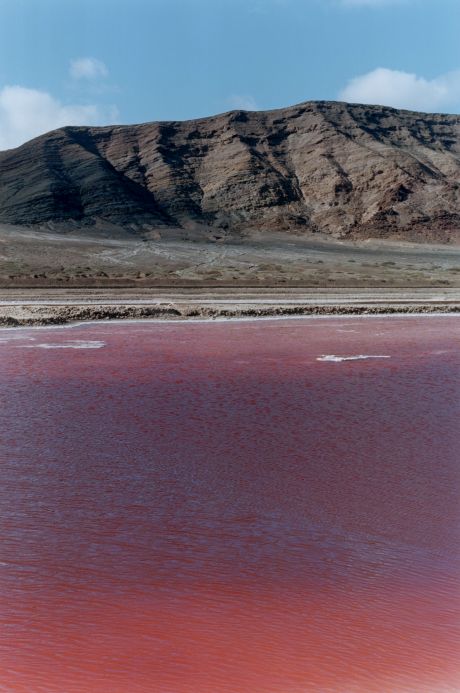 Wolfgang Tillmans (b. 1968, Remscheid, Germany) is one of the most accomplished and widely celebrated artists working today, recognised for major contributions to the development of contemporary photography in terms of subject matter, production, scale, presentation and methodology. Tillmans' relationship with IMMA began over 20 years ago, when he first exhibited work at the museum in 1997 as part of a group exhibition of young emerging artists Projects and more recently in 2015 in the popular exhibition What We Call Love: From Surrealism to Now. This is his first solo exhibition in Ireland and he has created this exhibition specifically for the IMMA galleries. It follows his critically acclaimed solo show in  Tate Modern London in 2017.
Rebuilding the Future comprises over 100 works and captures Tillmans' unique way of working. This new exhibition for IMMA mixes works from throughout his career and in numerous formats, installed in IMMA's galleries in direct relation to the physical spaces and atmosphere of the museum. While primarily a lens-based artist, Tillmans also works in a variety of other media. The exhibition includes works on paper made with and without a camera, sound work, moving image works and installation. Also central to Tillmans' practice is the prolific production of books, catalogues and magazine editorials, and more recently, live and recorded music. An immersive new sound work, I Want to Make a Film (2018), which engages with concerns over the speed and development of personal technology and its effects, is shown here at IMMA for the first time.
Rebuilding the Future includes work that is concerned with the process of time, whether it be measured through people or places. The exhibition functions as an open question for the audience to interpret. This broad range of subject matter is reflected in the variety of production and display methods seen in the exhibition. In this, as in all exhibitions produced by Tillmans, the work is selected and installed to reflect both the nature of the physical space and Tillmans' immediate concerns at the time of the exhibition.
Wolfgang Tillmans (b. Remscheid, Germany,1968) lives and works in Berlin and London. He graduated from Bournemouth and Poole College of Art and Design in 1992. He has won numerous awards including the Turner Prize, UK (2000), the Cultural award of the German Society for Photography (2009), the Hasselblad Foundation International Award in Photography, Sweden (2015) and the Goslar Kaiserring Award, Germany (2018). From 2009-2014 he was an Artists Trustee on the Board of Tate, London. From 2003 to 2009 he was Professor for Interdisciplinary Art at the Städelschule in Frankfurt am Main. In 2006 he opened Between Bridges, a not-for-profit exhibition space in London that now operates in Berlin.
Recent major solo exhibitions have been held at Musée d'Art Contemporain et Multimédias, Kinshasa, Democratic Republic of Congo, Circle Art Gallery and GoDown Arts Centre Nairob, Kenya, Johannesburg Art Gallery, South Africa (2018); Kunstverein in Hamburg, Hamburg, Germany, Fondation Beyeler, Riehen, Switzerland, Tate Modern, London (2017); Museu de Arte Contemporânea de Serralves, Porto, Portugal (2016); The National Museum of Modern Art, Osaka, Japan and The Metropolitan Museum of Art, New York (2015), Kunstsammlung Nordrhein-Westfalen, K21 Ständehaus, Düsseldorf, Germany and Les Rencontres d'Arles, France and Museo de Arte de Lima (2013); Kunsthalle Zürich, Switzerland, Museu de Arte Moderna de São Paulo, Brazil and Moderna Museet, Stockholm, Sweden (2012); Zachęta National Gallery of Art, Warsaw, Poland (2011) and Serpentine Gallery, London (2010).
His work has been included in significant survey exhibitions including the 5th Biennale of Contemporary Art of Thessaloniki, State Museum of Contemporary Art, Greece (2015), Manifesta 10, The State Hermitage Museum, St. Petersburg, Russia (2014), Fundamentals, the 14th International Architecture Biennale directed by Rem Koolhaas, La Biennale di Venezia, Venice, Italy (2014), Berlin Biennale, Germany (2014, 1998), the British Art Show 5 and 7, UK (2000, 2010); the 3rd Moscow Biennale of Contemporary Art, Russia (2009) and the 51st and 53rd Venice Biennale, Italy (2005, 2009).
Associated Events
Artist Talk / Wolfgang Tillmans, Rebuilding the Future
Presented in partnership with NCAD
Saturday 20 Oct 2018, 3.00pm (Doors open at 2.15pm) / NCAD Rupert Guinness Theatre, Dublin 8
IMMA and NCAD are delighted to present an artist talk from internationally renowned artist Wolgang Tillmans, in advance of his much anticipated IMMA exhibition Rebuilding the Future, opening on 26 October 2018. This keynote talk from the artist will take in his most recent projects – delving deeper into the socio-political concerns that drives an expanded practice of photography, activism, publishing, performance, music and installation. Tillmans will be introduced by NCAD Director Sarah Glennie, co-curator of the IMMA exhibition. Book Now
Booking is essential. Please take note of venue details and location here
Image: Wolfgang Tillmans, red lake, 2002, © Wolfgang Tillmans, courtesy Maureen Paley, London
Friday 26 October 2018 – Sunday 10 March 2019
Royal Hospital, Kilmainham
Dublin 8
Telephone: +353 1 612 9900
Opening hours / start times:
Tuesday 11:30 - 17:30
Wednesday 11:30 - 17:30
Thursday 11:30 - 17:30
Friday 11:30 - 17:30
Saturday 10:00 - 17:30
Sunday 12:00 - 17:30
Admission / price: Free
Bank Holidays open 12:00 – 17:30.