Winter Seminar: The Lives of Artists
Friday 16 November – Saturday 17 November 2018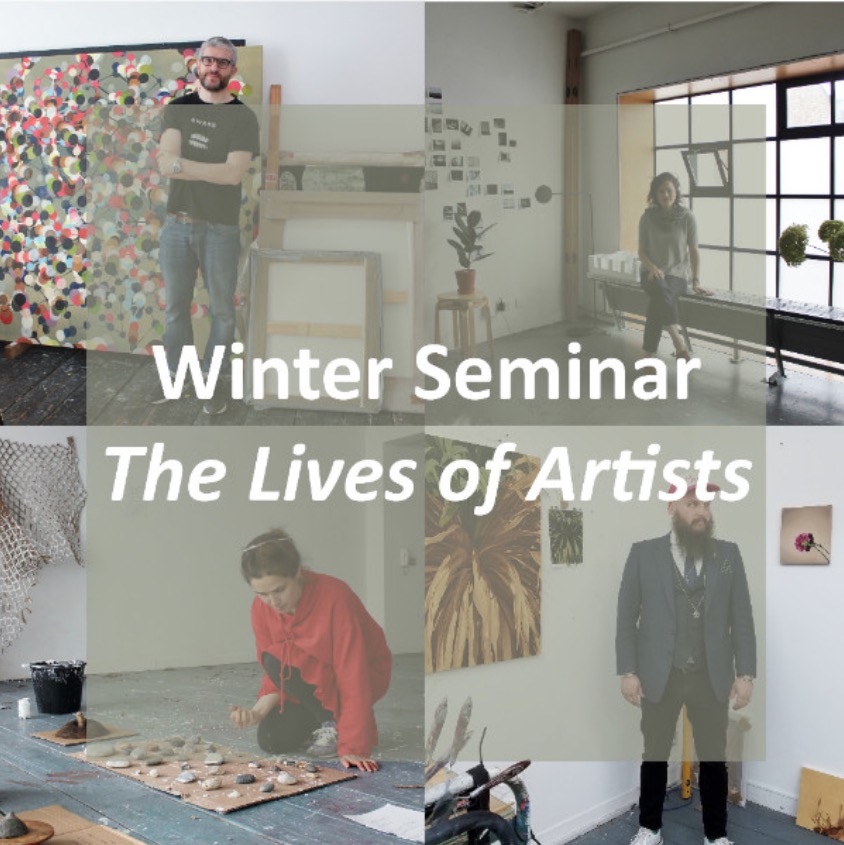 Are you curious about art and artists? Have you ever wondered why do artists make art? In what ways do artists work today? Is the art world today so different to the Renaissance period? Have you ever wanted to visit an artist in their studio?
Tickets: €30 + €2.08 booking fee. BOOK TICKETS HERE
This exciting two-day event will answer the above questions and more, looking at both an international and national context with an exciting keynote from US based writer and cultural sociologist, Dr Sarah Thornton author of; Seven Days in the Art World and 33 Artists in 3 Acts. With panel discussions, walking tours and studio visits with a range of Ireland's leading artists, The Lives of Artists will celebrate the many ways that artists work, across art forms and career stages, while taking in a range of cultural sites across the city.
This engaging, cross-site seminar is a novel collaboration between Temple Bar Gallery + Studios (TBG+S) and the Royal Hibernian Academy (RHA). This seminar is open to all and gives a unique opportunity to meet with artists and art commentators in a relaxed environment. The weekend will comprise of a keynote address, a meet and greet drinks reception and performance on Friday evening, two compelling panel discussions on the Saturday morning and a menu of artist studio visits, walking tours, gallery visits and intimate talks on Saturday afternoon, with a lively closing reception, not to be missed!
Friday 16 November – Saturday 17 November 2018
RHA Gallery
Temple Bar Gallery
National Gallery
Admission / price: Free
Tickets: €30 + €2.08 booking fee