William O'Neill: Luminous Gatherings 
Thursday 28 April – Saturday 21 May 2022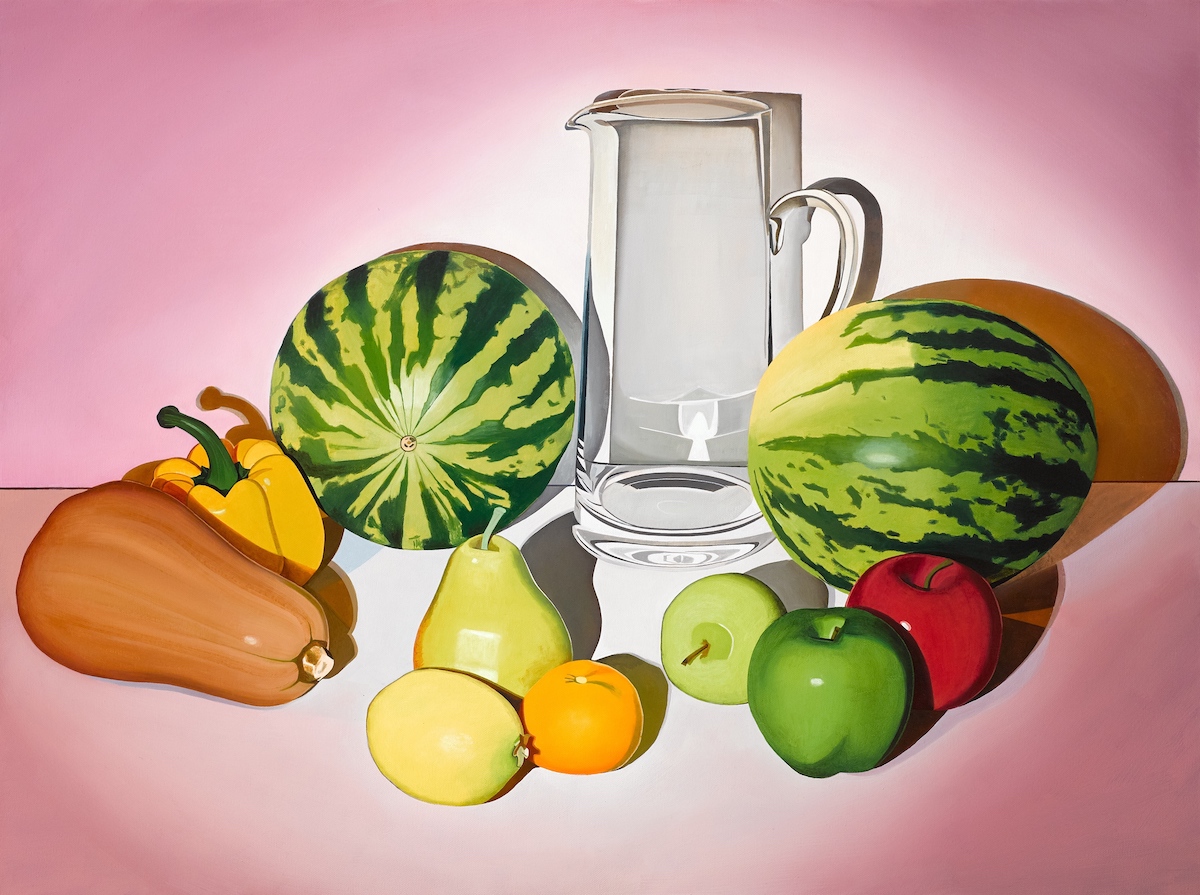 ――― In venue ―――
In Luminous Gatherings, William O'Neill dedicates a meticulously considered, and sharply honed painterly skill in the depiction of a selection of conceptually elusive objects. These objects appear again and again, shifting in subtly varying compositional arrangements. Bananas, fine china, vintage electronics, old and outmoded equipment, a fake plant, yellow peppers: an array of quotidian items share the canvas as signifiers in a series of dramatic groupings. In his paintings, O'Neill merges solemnity and whim in a manner that often conjures a sense of absurdity and in turn his paintings come across quite witty despite their seemingly stark visuality.  
Extract from an accompanying text by Ingrid Lyons
To coincide with 'Luminous Gatherings', the Gallery is hosting an evening with William O'Neill and Geraldine O'Neill: In Conversation on Tuesday 10 May at 6pm. 
William O'Neill is a visual artist living and working in Meath, Ireland. Recently, he was the recipient of the Solstice Visual Arts Award at Solstice Arts Centre (2021). In 2019, he was shortlisted for the RHA Hennessy Craig Award. Group exhibitions include, Surveyor 2021, Surveyor 2020, Solstice Arts Centre, RHA Annual Exhibitions (2018, 2019, 2020, & 2021), RUA Annual Exhibition Royal Ulster Academy of Arts (2020), Winter Open Rua Red (2019), Island Life Kevin Kavanagh Dublin and Custom House Studios Westport (2018).
Image: William O'Neill, False & Genuine positioned together, 2020, oil on canvas, 60 x 80 cm
Thursday 28 April – Saturday 21 May 2022
Chancery Lane
Dublin 8
Telephone: +353 1 475 9514
Opening hours / start times:
Tuesday to Saturday 11am – 5pm
Admission / price: Free