What We Call Love: From Surrealism to Now
Saturday 12 September 2015 – Sunday 7 February 2016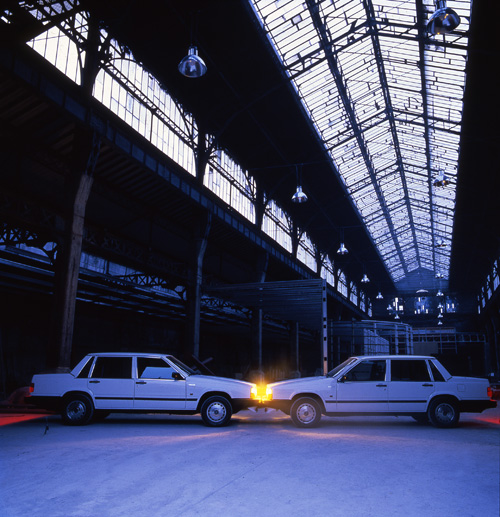 Featuring modern and contemporary masterworks from the world's leading collections by ABRAMOVIĆ, BRANCUSI, DALÍ, DUCHAMP, ERNST, GIACOMETTI, OPPENHEIM, PICASSO, WARHOL, YOKO ONO, and many more.
Admission:
€8 full price, €5 concession (senior citizens and the unwaged), under 18s and those in full time education free.
Admission free for IMMA Members plus one guest. Click here to become an IMMA Member
Love in the 20th Century, according to the poet Arthur Rimbaud, had to be reinvented. Nowadays, in a world full of crisis and conflicts, tensed between opposite ideals, and submitted to increased individualism and intense consumption, love is seriously threatened and regularly challenged. Paradoxically, love in the 21st Century has never been so linked to individual identity and happiness.
What We Call Love explores how the notion of love has evolved within the 20th century. How have seismic sociological changes concerning sexuality, marriage and intimacy, alongside developments in gender issues, affected the way we conceive love today? How does visual art, from Surrealism to the present day, deal with love and what can these artistic representations tell us about what love means in our contemporary culture?
Drawing on contemporary sociology, neuroscience and of course art, What We Call Love sheds some light on these questions. While we cannot give a final definition of "what is love" we can examine how artists have represented it. Presented in three chapters, the exhibition draws on Surrealism's idea of love as "amour fou" (crazy love), new visions of love which emerged after the 60's and the often problematic concerns of contemporary love.
Focusing mainly on the now, this important exhibition will present a succinct selection of carefully chosen Surrealist works, alongside key conceptual and contemporary pieces, integrating new commissions and other works in the forms of cinema and performance. Texts and interviews from three leaders in their respective fields; Georges Sebbag on Surrealism, Eva Illouz on sociology and Semir Zeki on neuroscience will contribute to this reflection.
Love is a subject of great relevance in Ireland today, as our understanding and definitions of love expand with the changing face of contemporary society. Featuring a fantastic collection of masterworks by some of the most important figures in modern art – such as Constantin Brancusi, Salvador Dalí, Marcel Duchamp, Max Ernst, Alberto Giacometti, Meret Oppenheim, Pablo Picasso; iconic works by the most significant artists of recent times – Andy Warhol, Yoko Ono, Marina Abramović, Louise Bourgeois, Nan Goldin, Damien Hirst, Rebecca Horn, Carolee Schneemann, Wolfgang Tillmans – and new commissions by artists Lucy Andrews, Séamus Nolan, Garrett Phelan and Jeremy Shaw – What We Call Love invites the audience to consider what love means to them with a series of talks, events, film screenings and debates alongside the exhibition.
Curated by Christine Macel, Chief Curator at Centre Pompidou, with Rachael Thomas, Head of Exhibitions at IMMA, What We Call Love features almost 200 works, including over 30 works on loan from major collections such as Centre Pompidou, Paris; Tate, London; Museé Picasso, Paris; Andy Warhol Museum, Pittsburgh; The Felix Gonzalez-Torres Foundation, New York; Fondation Giacometti, Paris; British Council Collection; Musee d'art modern de la Ville de Paris; Scottish National Gallery of Modern Art; Collection institute d'art Contemporain, Rhone-Alpes; Marina Abramović Archives; and from numerous private collections and leading gallerists worldwide.
Featured Artists: Marina Abramović and ULAY, Sadie Benning, Louise Bourgeois, Constantin Brancusi, Brassaï, Victor Brauner, André Breton, Luis Buñuel, Cecily Brown, Miriam Cahn, Sophie Calle, Michele Ciacciofera, Dorothy Cross, Attila Csörgö, Salvador Dalí, Annabel Daou, Vlasta Delimar and Jerman, Zackary Drucker and Rhys Ernst, Marcel Duchamp, Jean Dupuy, Elmgreen and Dragset, Max Ernst, VALIE EXPORT, Jean Genet, Jochen Gerz, Alberto Giacometti, Nan Goldin, Felix Gonzalez-Torres, Douglas Gordon, Mona Hatoum, Damien Hirst, Jim Hodges, Rebecca Horn, Jesper Just, Kapwani Kiwanga, Ange Leccia, Ghérasim Luca, Vlado Martek, André Masson, Annette Messager, Tracey Moffatt, Séamus Nolan, Nadja, Henrik Olesen, Yoko Ono, Meret Oppenheim, Ferhat Ozgür, Christodoulos Panayiotou, Nesa Paripovic, Garrett Phelan, Pablo Picasso, Man Ray, Carolee Schneemann, Rudolf Schwarzkogler, Paul Sharits, Jeremy Shaw, Wolfgang Tillmans, Andy Warhol, Cerith Wyn Evans, Jun Yang, Akram Zaatari.
What We Call Love will be accompanied by an exciting programme of screenings, talks, events and live happenings, listed below. Bookmark this page for future updates.
A catalogue will be published to accompany this exhibition, featuring five major essays from Christine Macel, Georges Sebbag, Eva Illouz, Semir Zeki and Rachael Thomas, as well as specific texts written by Christine Macel, Alicia Knock, Olivier Zeitoun, Victoria Evans, Poi Marr, Ben Mulligan and Seamus McCormack, published by IMMA and DAP Diffusion, New York.
New commissions in this exhibition are part of the series New Art at IMMA, proudly supported by Matheson.
Presented with the support of the French Embassy in Ireland and Official Hotel Partner The Dylan Hotel.
Film series presented in collaboration with the Irish Film Institute.
Talks and Events
Preview Lecture | What We Call Love – Christine Macel
Friday 11 September, 5.30 – 6.30pm, Johnston Suite, IMMA
Christine Macel (Chief Curator at Centre Pompidou) explores how love is represented in art since the beginning of the twentieth century and is indicative of an evolution of the very concept of love over a period of 100years, taking you on a journey from Surrealism to now. This talk is followed by a drinks reception and the exhibition preview of What We Call Love: From Surrealism to Now. Book here
Lecture | The Neurobiology of Love – Semir Zeki
Sunday 13 September, 2 – 3pm, Johnston Suite, IMMA
Semir Zeki (Professor of Neuroesthetics at the University College London) discusses his pioneering research on the organisation of the visual brain and his experimental enquiries into how a visual stimulus triggers an affective, emotional state, similar to our experience of beauty, desire and love. Book here
Tea Dance
Sunday 13 September, 3.30 – 5.30pm, Great Hall, IMMA
IMMA invites you to join us for an afternoon tea dance for the whole family with a live show band, dancers and much more. No booking required.
Gallery Talk | What We Call Love-From Surrealism to Now
Wednesday 14 October, 1.15 – 2pm, East Galleries, IMMA
Victoria Evans (Exhibitions, IMMA) gives an introduction on a selection of key works comprising the exhibition What We Call Love: From Surrealism to Now at IMMA.(Exhibition fee applies) Book here
IFI Film Series
Jan – Feb 2016
In collaboration with the Irish Film Institute, Dublin, IMMA will screen a series of seminal Surrealist films, amongst other key contemporary works. Selected films include Luis Buñuel's L'Age d'or (1930), and Jean Genet's Un chant d'amour (1949-1950).
Séamus Nolan new commission
Jan – Feb 2016
As part of Séamus Nolan's new commission, the artist will present a film screening and live performance at IMMA. Nolan's provocative work deals with how love might in essence embrace the complexities of its contradiction in today's society.
More events will be added during the exhibition run.
See www.imma.ie and follow us on social media for the latest updates.
Image: Ange Leccia, Volvo, arrangement, 1986, Installation view in Le Magasin, Grenoble, France, Almine Rech Gallery, Paris, Bruxelles © Ange Leccia ADAGP
Saturday 12 September 2015 – Sunday 7 February 2016
Royal Hospital, Kilmainham
Dublin 8
Telephone: +353 1 612 9900
Opening hours / start times:
Tuesday 11:30 - 17:30
Wednesday 11:30 - 17:30
Thursday 11:30 - 17:30
Friday 11:30 - 17:30
Saturday 10:00 - 17:30
Sunday 12:00 - 17:30
Admission / price: Free
Bank Holidays open 12:00 – 17:30.