Wexford School of Art and Design (IT Carlow) BA Hons Graduate Show: 13°
Saturday 21 June – Friday 11 July 2014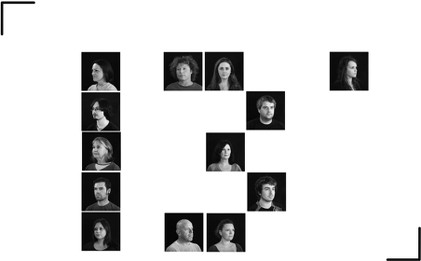 Void Art Gallery in partnership with Wexford School of Art and Design (IT Carlow) are delighted to host the annual exhibition of graduating students work in a dynamic new show entitled 13°.
Graduate shows are invariably challenging, dynamic and fresh and 13° promises to be no exception. Exploring many prevailing subjects, such as empty buildings, exclusion and oppression, motherhood, separation from family, modern communications, as well as more specific subjects such as science fiction and what future generations will make of the ruins we leave behind, this collection of work doesn't shy away from the topics and themes that dominate our own thoughts and feelings in everyday reality. The use of digital media, installation, and more traditional processes such as drawing and painting encourages the observer to assess and consider each piece in isolation, while remaining aware that 13° is a cumulative, as well as personal exposition.
Given the strength of this combined show, the class of 2014 have a very strong foundation to underpin their professional development in the years ahead.
Featuring work by Thomas Anderson, Ciaran Byrne, Michael Carty, Maura Condren, Jenny Foley, Indrija Janeliunaite, Sean Kehoe, Caroline Martin, Sinead Meehan, Laurence O'Toole, Pavlina Kubelkova, Nancy Rochford-Flynn and Michael White, 13° opens on Saturday 21st at 7:30pm.
Saturday 21 June – Friday 11 July 2014
Patrick Street
Derry BT48 7EL
Telephone: +44 28 7130 8080
Opening hours / start times:
Tuesday 11.00 - 17:00
Wednesday 11.00 - 17:00
Thursday 11.00 - 17:00
Friday 11.00 - 17:00
Saturday 11.00 - 17:00
Admission / price: Free