Wax rhapsodic
Wednesday 12 January – Saturday 22 January 2022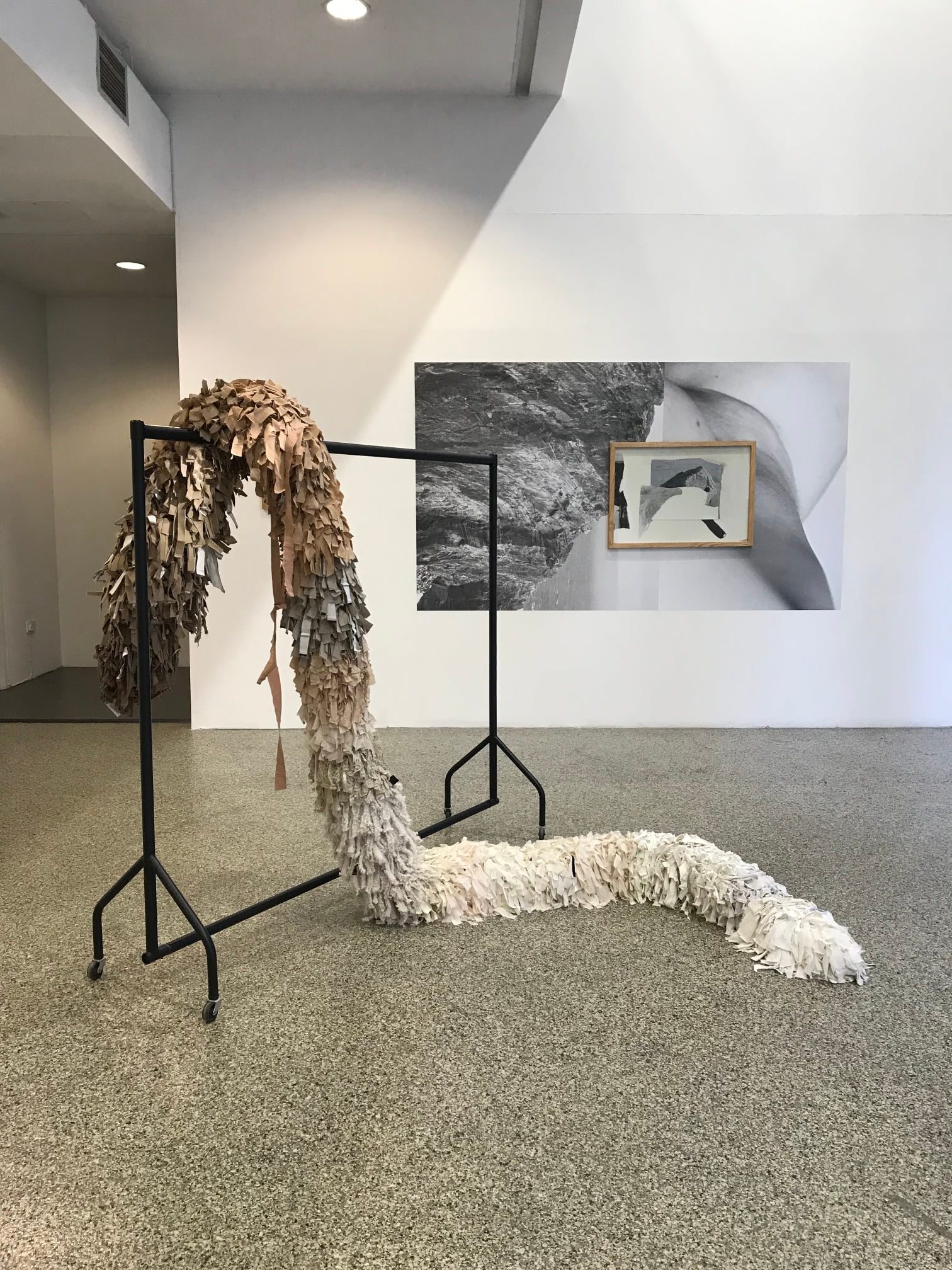 ――― In venue ―――
My #1 fear is the acceleration of days. No such thing supposedly, but I swear I can feel it.
– Jenny Offill, Weather
In urban landscapes, bird song has changed. Birds have transformed their call to keep pace with human noise, adopting higher notes, singing faster. The louder their surroundings, the higher the pitch.
As an environment, the gallery often forms an inconsistent soundscape. One might imagine that a flock of birds would have trouble acclimatising.
In a period during which societal, political and cultural volume is at its peak, the works in this exhibition pull together to form a rhapsody; a composition of irregular form that at times echoes our noisy surroundings; speaking to rising technologies, urban infrastructure, consumption and fraught power dynamics. Generous in its execution, the arrangement simultaneously offers up moments of quiet contemplation, intimate whispers through headphones, resting kinetic forms, evidence of slow, methodical processes that butt up against their sonorous counterparts.
Wax rhapsodic brings together the work of Dermot Blighe, Anthony Cleary, Frances Hennigan, Oona Hyland, Diaa Lagan, Elida Maiques, Gillian O'Shea, Lucy Peters, John Roch Simons, Cathy Scullion and Izabela Szczutkowska.
The exhibition is an invitation to consider the present through a collision of visual, aural and kinesthetic prompts, to reflect upon our relationship to the external and to embrace the quieter moments within the work that are, at times, difficult to reconcile.
During intervals in recent history, when as a population we were confined to our immediate surrounds, people reported a change in the vocal repertoire of birds. A study on sparrows demonstrated that while it might have seemed to human ears that bird song had gotten louder, the sparrows actually sang more quietly. Their 'sweeter, softer songs carried further given the lack of background noise'.
Curated by Astrid Newman
Wednesday 12 January – Saturday 22 January 2022
Foley Street, Dublin 1
Telephone: +353 1 222 7850
Opening hours / start times:
Monday to Friday 10:00am – 6:00pm. We are currently closed at the weekend. Bookings are not necessary.
Admission / price: Free