WAR • Working Artists Roscommon
Saturday 10 August – Friday 4 October 2019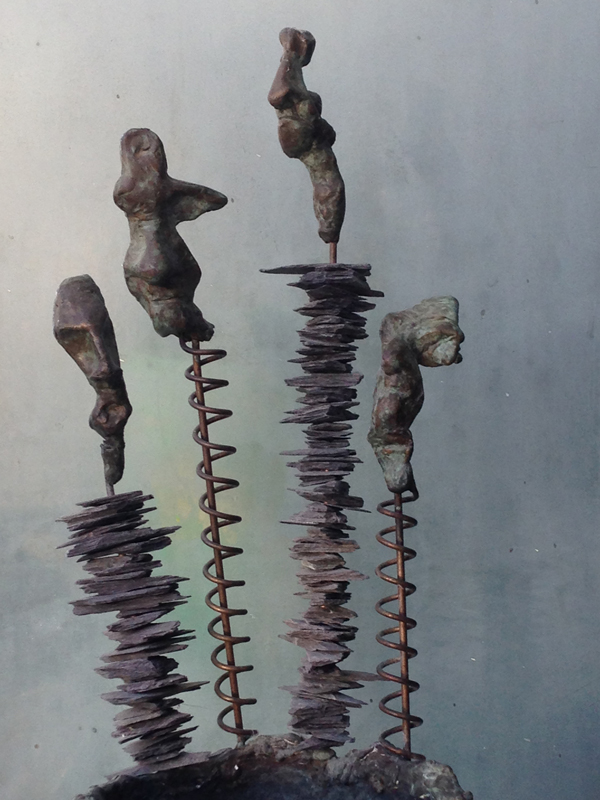 Frances Crowe, Joseph Cunniffe, Honor FitzGerald, Dympna Molloy, Noel Molloy & Anne Rigney
Working Artists Roscommon are a long established collective of visual artists based in Roscommon. As part of Roscommon Arts Centre's 8 DEGREE West programme that hinges on celebrating the legacy, and future, of visual arts in the county, this exhibition will present new works ranging from installation, mixed media painting, to sculpture and performance by all 6 founding members; Frances Crowe, Joseph Cuniffe, Honor Fitzgerald, Dympna Molloy, Noel Molloy and Anne Rigney.
This exhibition has been selected as the Percent for Art project to mark the opening of the new extension at Roscommon Arts Centre. The build project was funded by Roscommon Council Council and part-funded by the Department of Culture, Heritage and the Gaeltacht.
WAR founder member Noel Molloy will give 2 performances during the group's exhibition:
Friday 16 August at 4pm • Free admission
The performance Going Home considers home, homelessness, power and powerlessness and what that involves. The performance was created for Arts Cabaret 16 Knockcroghery, Roscommon.
Culture Night, Friday 20 September at 4pm • Free admission
Whatever Happened To Baby Jane? considers celebrity and questions its meaning and its impact. The performance was created for Culture Night Ireland 2018 at Arts Cabaret 17 Roscommon.
Image: Dympna Molloy
Saturday 10 August – Friday 4 October 2019
Circular Road
Roscommon Town
Telephone: +353 90 6625824
Opening hours / start times:
Tuesday – Friday 10am – 5pm; Saturday 2pm - 5pm, on performance days only
Admission / price: Free