Visual Voices & Anthony Key: Bok Gwai / White Ghost
From 15 December 2020; reopening 11 May 2021 –  Sunday 18 July 2021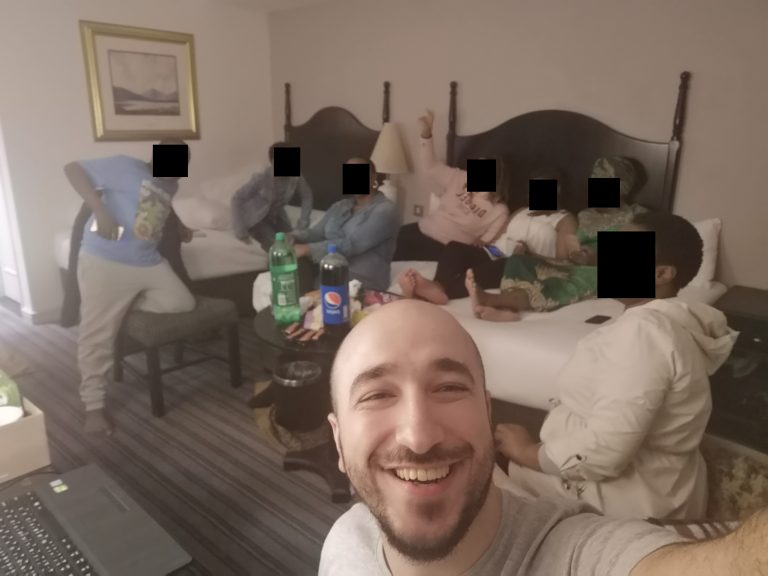 ――― In venue ―――
IMMA is delighted to present  The DCU MELLIE Programme's Visual Voices alongside an IMMA Collection work Bok Gwai/White Ghost (2005) by Anthony Key. Through contrasting processes, both projects evoke themes of hospitality, identity and displacement to address common experiences of hope, belonging and wellbeing.
The Dublin City University (DCU) MELLIE Programme Visual Voices is a collaborative storytelling project promoting equality, intercultural dialogue and social inclusion, facilitated by PhD candidate, Julie Daniel. Visual Voices adopts a photovoice method of sharing stories, recorded through image and text, to reflect the perspectives of everyone involved, DCU and Direct Provision participants alike. It tells the experiences of the individuals behind the labels of 'migrant' 'refugee', 'asylum seeker', 'staff' and 'student', in response to 2020 project themes, hospitality and hope.
Anthony Key's installation work Bok Gwai / White Ghost is made from a surprisingly familiar material. The iconic takeaway foil container has been flattened to repurpose as a tile, it has been impressed and amassed to create an exact replica of a kitchen. Taking on ideas of displacement, stereotypes and the power of food to psychologically transfer someone to a place where they fully identify, this work extracts so many humble yet powerful messages around culture and identity.
British-Chinese artist Anthony Key obtained a PhD from Winchester School of Art in 2005. Key explores cultural identity through his artistic practice. His work is object-based and minimalist in structure. Echoing Buddhist philosophy, Key uses the process of repetition to construct installations. The work appropriates and scavenges from art and cultural histories as it struggles to build a new identity to define the transient position of British-Chineseness.
From 15 December 2020; reopening 11 May 2021 –  Sunday 18 July 2021
Royal Hospital, Kilmainham
Dublin 8
Telephone: +353 1 612 9900
Opening hours / start times:
Tuesday 11:30 - 17:30
Wednesday 11:30 - 17:30
Thursday 11:30 - 17:30
Friday 11:30 - 17:30
Saturday 10:00 - 17:30
Sunday 12:00 - 17:30
Admission / price: Free
Bank Holidays open 12:00 – 17:30.