Vikings in Focus
Friday 23 February – Saturday 17 March 2018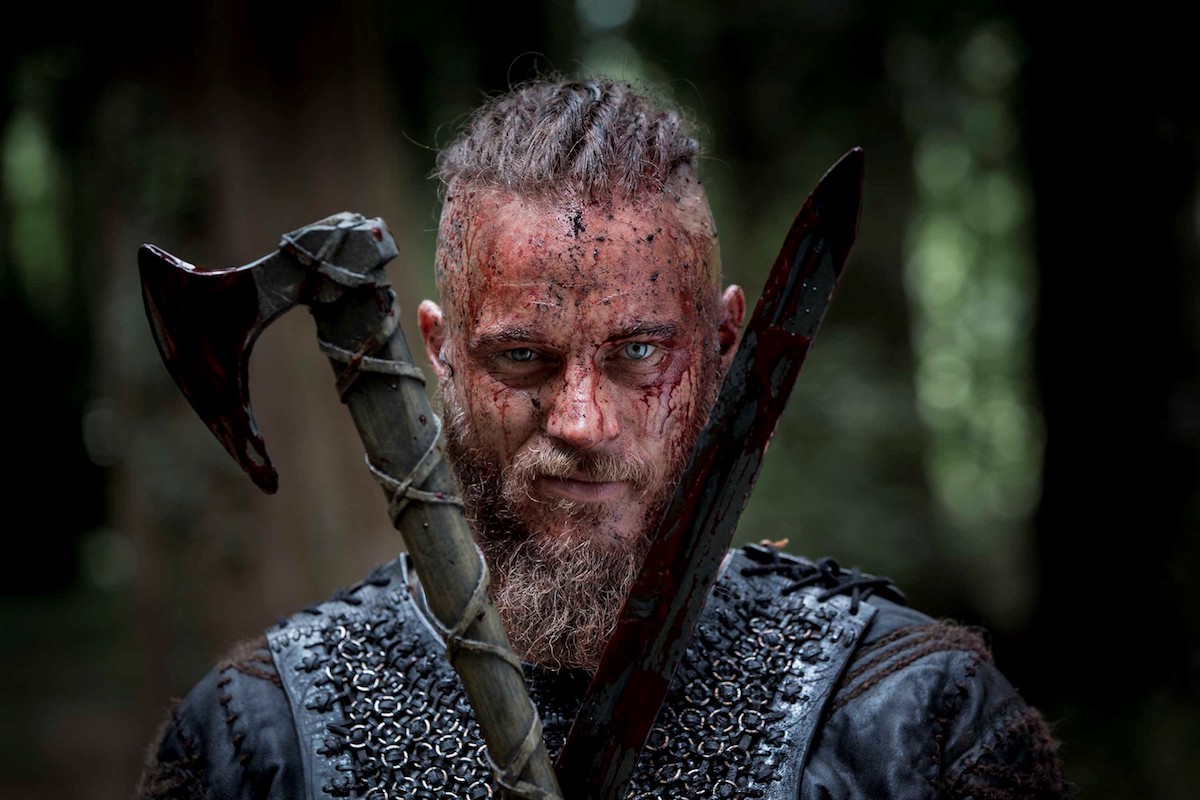 Have you ever wondered what it's like being on a film set? Come and take a behind the scenes look at the making of the hugely popular television series 'Vikings'.
'Vikings' is being shot at Ashford Studios in Ashford and at a number of stunning locations throughout County Wicklow such as Luggala Estate in the Wicklow Mountains, The Devil's Glen in Ashford, Newcastle, Silver Strand and Brittas Bay Beach, the Avoca Mines and the Blessington Lakes.
This exhibition offers a rare glimpse into the world of photographers Jonathan Hession and Bernard Walsh, who were the official still photographers on the first two series
Jonathan Hession has been a professional photographer all of his working life. Jonathan originally started as a commercial photographer, but started taking film stills about 25 years ago to help a friend out, who was double booked, on a feature film.
Bernard Walsh stumbled through various occupations early on in life, but eventually settled on pressing the shutter release button on film and tv sets about twenty years ago. And… he's still doing it.
This exhibition is supported by Wicklow County Council in partnership with World 2000 and Mermaid Arts Centre.
Friday 23 February – Saturday 17 March 2018
Main Street, Bray
Co. Wicklow
Telephone: +353 1 2724030
Opening hours / start times:
Monday – Saturday, 11am – 5pm
Admission / price: Free