Vida Pain: The Provincial Condition
Tuesday 14 June – Saturday 6 August 2016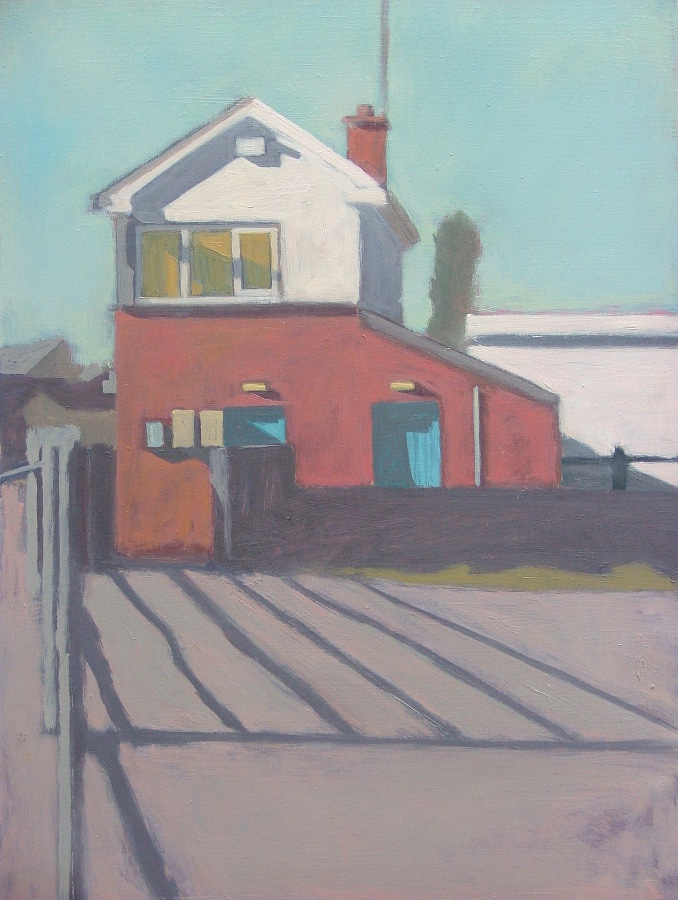 Roscommon-based artist Vida Pain is the second artist to be awarded the RVAF award
.
In this exhibition, Vida presents a set of works from disparate sites dappled across the rural countryside. Timeless, anonymous and void of human habitation, these scenes are strangely familiar yet foreign to the viewer. Building on a rich lexicon of iconographic scenes as represented in 20th Century American painting, Pain has produced paintings of vernacular architecture of industrial and commercial rural Ireland. 
The work primarily focuses on the interplay between form, both temporary and permanent, and its immediate surroundings. Although similar in theme, the paintings present a varied array of arrangement and formal composition. Through her observations of overlooked structures, the artist invites the viewer to re-evaluate their predetermined ideas on their surroundings.
About the RVAF Award
The Roscommon Visual Artists Forum supported by Roscommon County Council Arts Office was established by curator in residence Linda Shevlin to provide visual artists based in or from the county with a platform to develop their practice through professional training, events, talks and exhibitions while also providing access to information and opportunities from beyond the region.
In response to the needs and requirements of the artists in the county, the RVAF award was set up in 2015.
Vida Pain was selected from an open call and was supported with a production budget of €2,000 plus the organisational support of the Roscommon Arts Centre as well as curatorial assistance.
Image: Vida Pain: Railway Residence, oil on board, 30 x 40cm, 2016
Tuesday 14 June – Saturday 6 August 2016
Circular Road
Roscommon Town
Telephone: +353 90 6625824
Opening hours / start times:
Tuesday – Friday 10am – 5pm; Saturday 2pm - 5pm, on performance days only
Admission / price: As per event