Vanessa Donoso López: movements of immobile objects 
Thursday 6 October – Saturday 29 October 2022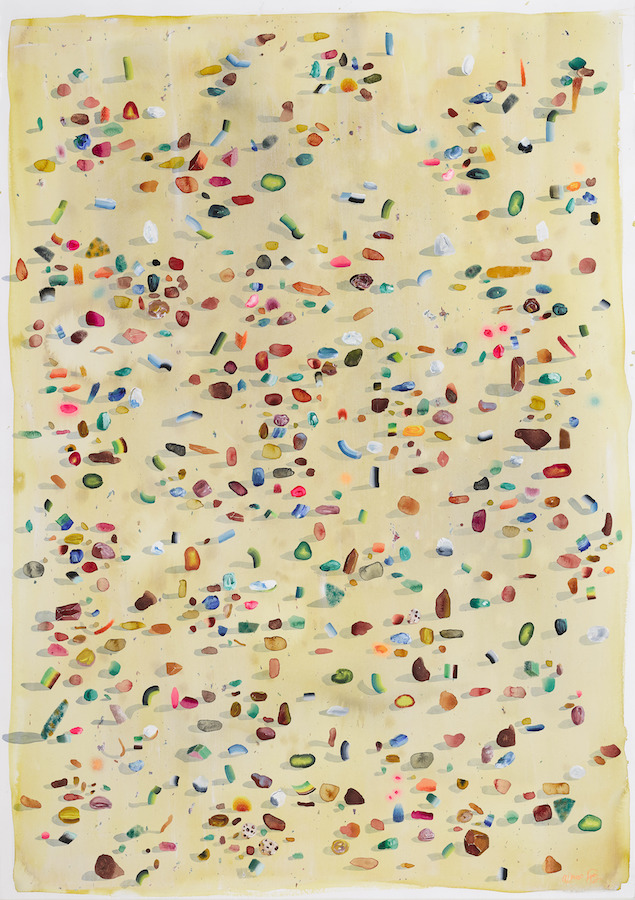 ――― In venue ―――
Clay, rocks and stones are Vanessa Donoso Lopez's main medium. One writer commenting she is 'indebted to the earth'. Clay and stones are malleable and portable for an artist who lives in two places. She can carry it lightly between here and there. Dublin to Spain, Spain to Dublin. Dealing with different language, different culture, different soil. She is attuned to the liminal edge, laying a track to the touching points of connectivity, overcoming rifts, veiling gaps, nourished out of this mutual interdependent life in two places. For this materially invested artist, there is something raw and direct about working with clay. It guides how she makes, how she thinks and what she researches.
Extract from an accompanying text by Cliodhna Shaffrey
Vanessa Donoso López (b. Barcelona, Spain) lives and works between Dublin and Barcelona. Recent solo exhibitions include Cuando uno roca se rompe se convierte en mas piedras, Galeria Herroro de Tejada, Madrid (2021), I wanna be a manuport, Online Exhibition, Kevin Kavanagh, Dublin (2020), I shall change the way things are ordered, Kevin Kavanagh, Dublin (2018), No fixed color Continuum, Candyland, Stockholm (2017). To swallow a ball, The LAB, Dublin (2016), Eye before E except after see, Limerick City Gallery, Limerick (2015). Selected group exhibitions include Guides, Linenhall Arts Centre, Co. Sligo (2022), GRAFT, Glucksman Gallery, Co. Cork (2021), Color Lab, VCU Arts, Virginia Commonwealth University, Doha (2020), Ferment, Can Serrat Art Residency. El Bruc, Barcelona, Spain (2019), An Act of Hospitality can only be Poetic, Highlanes Gallery. Dublin Ireland (2018), Art on Paper, Gibbons&Nicholas, New York, USA (2017), A fair land, Grizedale Arts in collaboration with the Irish Museum of Modern Art, Dublin (2016).
Image: Vanessa Donoso López: Arqueological finds II, 2022, acrylic, colour pencil on paper, 117 cm x 78 (framed)
Thursday 6 October – Saturday 29 October 2022
Chancery Lane
Dublin 8
Telephone: +353 1 475 9514
Opening hours / start times:
Tuesday to Saturday 11am – 5pm
Admission / price: Free