Vanessa Donoso-Lopez: EYE BEFORE E EXCEPT AFTER SEE
Thursday 16 July – Friday 28 August 2015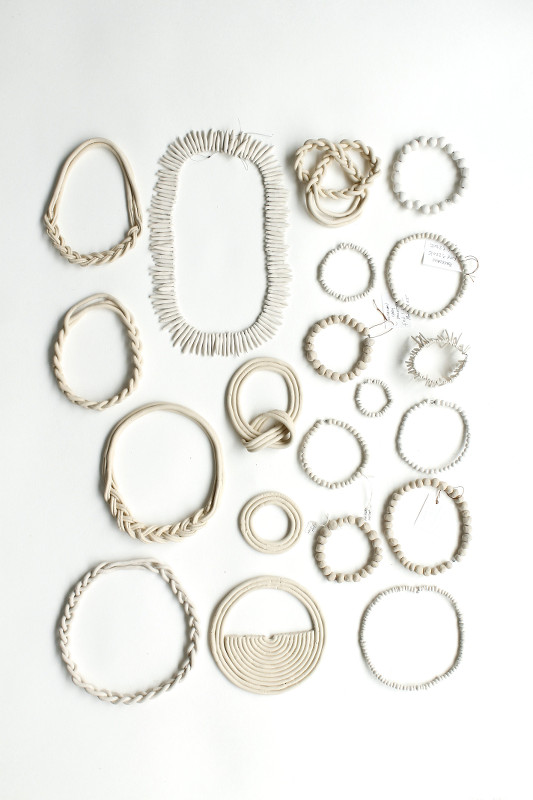 Catalan-born Vanessa Donoso
López has lived away from the country of her birth for 12 years during which time she has lived in England and Ireland. It is this sense of lost and found that infuses her exhibition, EYE BEFORE E EXCEPT AFTER SEE which opens on 16th July at the Limerick City Gallery of Art.
Lopez's work focuses on a mental state described as Persistent Immigrant Homesickness. Away from home people will almost certainly miss something about their home-place making home-sickness a near-universal experience.
Some may consider the luxury of travel and the emotional response caused by being away from home to be the preserve of western middle-class travellers. However, current research suggests that an investigation of homesickness may be an important tool for developing strategies needed to improve the quality of life for those who are forced to travel as refugees or economic migrants.
The artist says "It is sad to think that you might only be enjoying a watered down version of the relationship you might be having if you were to share the same mother  tongue. Or maybe it is this unadorned speech that is the more authentic, the one which comes when you have not yet learnt to manipulate the said language into the shape of appearance, lies, sarcasm or puzzle".
Donoso López has identified different ways of dealing with homesickness through her own visual language; material experimentation, play and repetition, using the three of the rooms in the first floor Galleries to explore the many layers of this enigmatic emotion.
In the Carnegie gallery the artist uses clay which she has partially dug herself in the Wicklow Mountains, Bull Island, Dublin and Mallorca. The repetitive process allows the artist to "dig deep" in what she describes as a "primal and intimate process". With this material she creates fired clay beads and knot shapes that are arranged in a necklace-like form ; creating a pattern which, at first grabs our attention and then creates a feeling of familiarity.
In the DARK ROOM gallery the artist focuses on play using elements that come from both cultures. The pieces of small furniture and the bast majority of the other objects have been collected or made from materials found in Barcelona or Dublin. Gadgets, lights and magnets raises an exalting reaction, the abrupt and the sudden.
In the Herbert rooms, attention is centered on material experimentation.  Elementary materials like paper, dyes, inks, wood, branches, plaster, fabric, glass, live plants are used for this installation.
This encounters are a process of osmosis and to exist within unalike realities implies the conversion of materials as well as of the language, the domestication of new sceneries and the acceptation of the otherness. It is to be someone else being oneself.
Vanessa Donoso López (born Barcelona, Spain) lives and works in Dublin. She studied at the School of Arts and Design Llotja, Barcelona, the University of Barcelona, and the Winchester College of Art, UK.
In 2014 Vanessa was awarded a Sculpture Workshop Residency Award and Bursary at the Firestation Artists Studios and a year project studio at Temple Bar Gallery and Studios. Currently she holds a studio in Temple Bar Gallery and Studios as a studio member until 2018.
Exhibitions
Solo
2013 A Painful Excess of Pleasure, Kevin Kavanagh, Dublin;2012 Paradigmas Arte Contemporaneo, Barcelona, Spain; 2011 repetition is repetition is repetition, Margaret Hawell, Dublin, Ireland ; Grande, feliz e invincible, Kevin Kavanagh, Dublin, Ireland ; 2010 Where there is Hair, there is Happiness, Blue Wall Gallery, Cavan, Ireland; Techno-color-moving-science, M'atuvu art space, Josworld, Brussels, Belgium;
2008 Mysteries of contemporary inspiration and other wonders. Stone Gallery, Dublin, Ireland; Curious Things and other bits and pieces-two person show- Wicklow City Council. Ireland; We don't need nobody else, Eigse, Carlow Arts Festival,–Invited artist- Carlow, Ireland; London Art Fair, Projects Section, London, UK; 2007 Establishing a Mission, Ashford Gallery, Royal Hibernian Academy, Dublin, Ireland; 2006 The blessed virgin of helpless artists. Stone Gallery, Dublin, Ireland; The Dublin Fringe Festival, Spiegletent, Dublin, Ireland; 2004 Prints, plants, water and colours. Foreseters, Winchester, England; 2002 From Iberia to Scandinavia , Ariman, Lund, Sweden; Iron Frames, La Cereria, Barcelona, Spain;
Group (Selected)
2013 Death Drive, Galway Arts Centre, Galway, curated by Maeve Mulrennan; Group show, Ormston House, Limerick; 2011 drawing connections, Siena Art Institute, Siena, Italy; little m, Actus Magnus gallery, Vilnius, Lithuannia; 2010 Gemma Browne, Margaret Corcoran, Vanessa Donoso Lopez. Kevin Kavanagh, Dublin, Ireland.
Thursday 16 July – Friday 28 August 2015
Pery Square, Limerick
Telephone: +353 61 310633
Opening hours / start times:
Monday- Saturday 10am – 5pm
Sunday 12 – 5pm
Last admission 15 minutes before Closing time.
Admission / price: Free
The gallery is closed on Bank and Public Holidays.