Urgencies
Saturday 19 January – Saturday 9 March 2019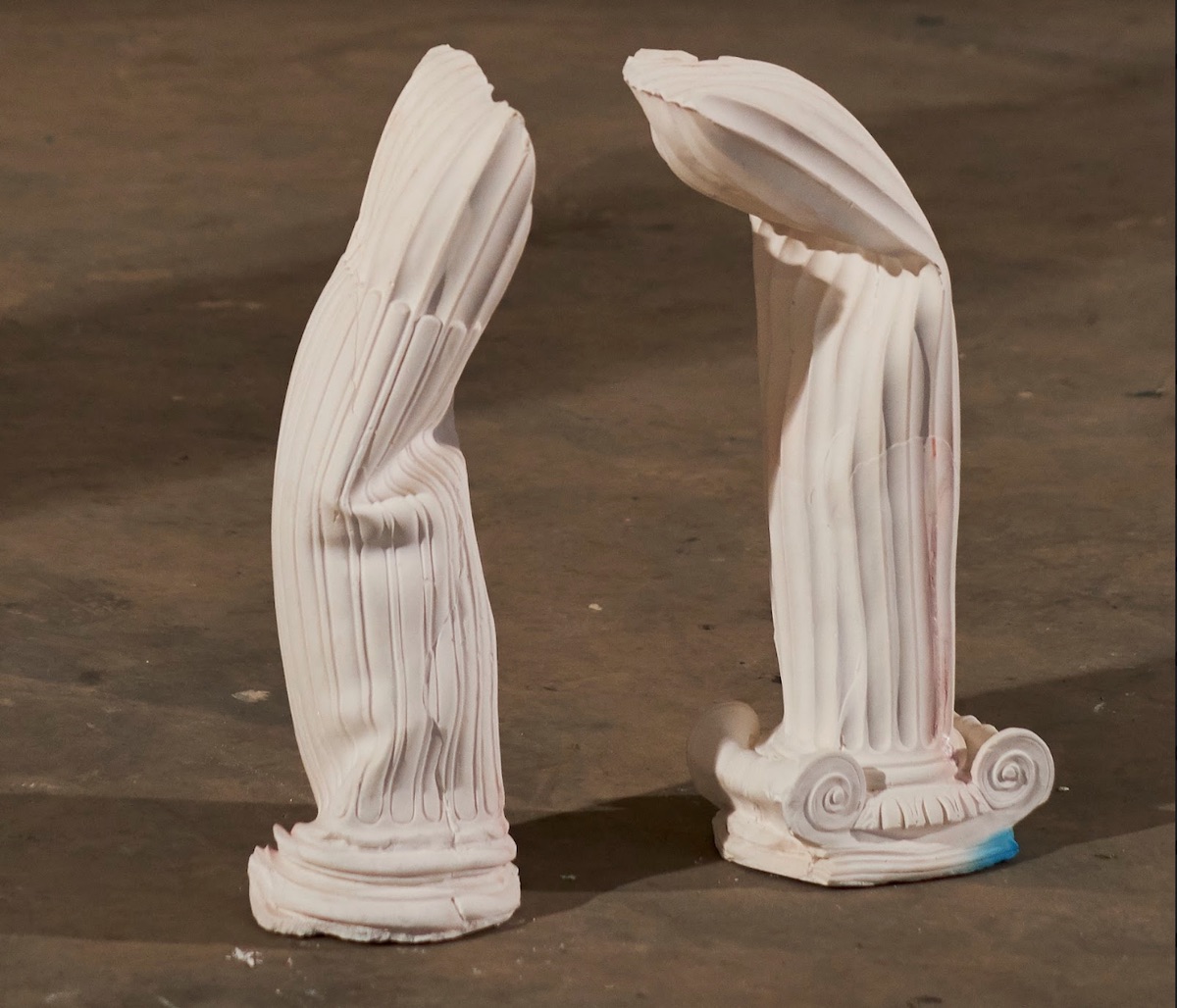 Bronagh Gallagher, Denise McShannon, Doireann Ni Ghrioghair, Hamish MacPherson, Laura O'Connor, Michelle Hall, Myrid Carten, Niamh McConaghy, Paddy McKeown, Soft Fiction Projects
Urgencies is a new group exhibition at CCA Derry~Londonderry that engages with the present moment of rapid change and uncertainty. This exhibition was selected from an open call, and it seeks to take the temperature of what artists working today consider to be urgent.
The topics featuring the work range from pollution, consumption and waste (Denise McShannon, Niamh McConaghy) to bodily autonomy, gender and identity (Laura O'Connor, Soft Fiction Projects, Myrid Carten) housing, ageing populations, care, (Paddy McKeown, Hamish MacPherson) trauma, mental health (Michelle Hall), the collapse of Stormont and the border (Doireann Ni Ghrioghair, Bronagh Gallagher). The exhibition features new and existing work in media including sculpture, painting, film, performance, print, photography and installation.
Urgencies was selected by artist Willie Doherty and CCA Director Catherine Hemelryk.
A number of events form part of the exhibition including a zine-making project (Soft Fictions project) and performance workshops (Hamish MacPherson) as well as a public programme of events including screenings, talks, reading group and artist professional development sessions.
Please check back soon for details on the full events programme.
This exhibition and associated events are made possible through the generous support of the Arts Council of Northern Ireland and with the further support of Derry City and Strabane District Cou
Image: Doireann Ní Ghrioghair, Whispering Orders, 2017, plaster & pigment, 45 x 45 x 7cm
Saturday 19 January – Saturday 9 March 2019
5-7 Artillery Street
Derry~Londonderry
Telephone: +44 28 7137 3538
Opening hours / start times:
During exhibitions the gallery is open Tuesday to Saturday, 12–6pm.
Admission / price: Free