Felix Gonzalez-Torres: "Untitled" (For Jeff)
Friday 30 October 2015 – Sunday 24 January 2016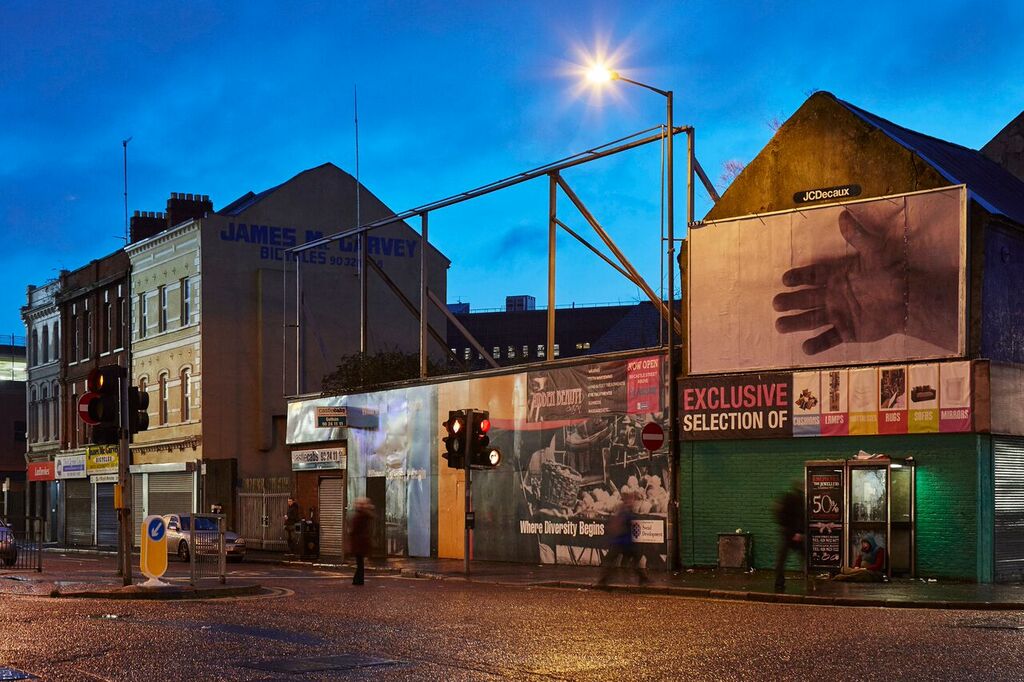 As part of the exhibition Felix Gonzalez-Torres: This Place the artwork "Untitled" (For Jeff), 1992 extends beyond the MAC to transpose Felix Gonzalez-Torres's complex thinking onto 24 different billboards dotted around Belfast, appearing and disappearing as 2015 draws to a close and 2016 begins.
Like so many other pieces in this rich body of work,"Untitled" (For Jeff) is filled with the same potential for new meaning in new contexts – perhaps even more so than what is contained within our gallery spaces as part of the exhibition.
These billboards open up zones of contemplation and reflection in an arena normally reserved for brash advertising and corporate promotion. In this context they also sit as quiet anomalies amidst community artworks and murals, replete with social and political signifiers and slogans, reflecting collective identities in differing neighbourhoods of this complicated and unique place. The universality of the photograph of the outstretched hand offers countless possibilities for interpretation and, placed within the urban fabric of Belfast, connects particularly to people from, or living in, this city.
You can browse the online documentation of this artwork so far on this page, and you can find the work unfolding at the following locations.
Friday 30 October 2015 – Sunday 24 January 2016
various locations, Belfast
Admission / price: Free