Ulrich Vogl, Joe Scullion and Tadhg McSweeney: Ozymandias
Thursday 4 August – Saturday 27 August 2016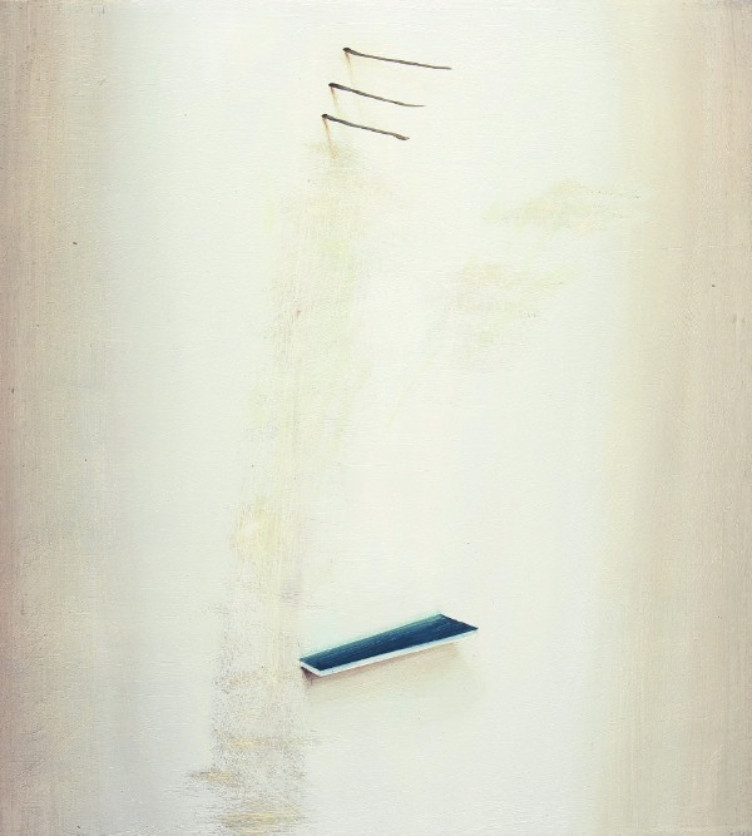 This exhibition comprises a series of works that approach the idea of fictional architecture; worlds within worlds. Each of the artists have cultivated a practice that incorporates the act of rendering. Constructed spaces, aspects of architecture and illusion are explored in various mediums.
Abstraction and fragmentation are used to describe and deconstruct space and the forms that occupy that space. McSweeney's work often contains elements of older works, painted surfaces and parts of preexisting sculptures. They represent a history of the artist's own practice contained within each new piece. Scullion creates maquettes and models, which recur in his paintings as fictional monuments. For both artists, each work gives rise to another work in a practice that is generative and reciprocal. In many of Vogl's installations there is a similar preoccupation with fabrication and invention in which fragments are reorganised to create fictional narratives through light and shadow. 
The work of the three artists appears to collide and merge. Figuratively, the works support each other and pose questions on the nature of building, invention, structure and composition. Surface, reflection and shadow each play a role in suggesting various realities and illusions. The exhibition explores a sense of the Utopian in its etymological meaning, 'eu topos' or 'no place' and evokes the Utopian as a fictional realm, questioning our assumptions around fragmentation and construction in the built environment and subsequently how we interact with that environment.
Image: Joe Scullion, Fixed, oil on board, 30x27cm, 2016
Thursday 4 August – Saturday 27 August 2016
Chancery Lane
Dublin 8
Telephone: +353 1 475 9514
Opening hours / start times:
Tuesday to Saturday 11am – 5pm
Admission / price: Free