Turas | Pilgrimage
Saturday 19 June – Friday 17 September 2021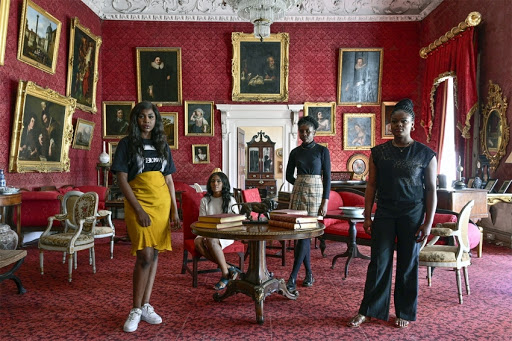 ――― In venue ―――
Admission Free but Booking Strongly Advised 
Turas | Journey: This visual art 'journey' will traverse through Donegal's cultural landscape via a multi-venue exhibition featuring Irish based artists exploring the societal shifts that shape our collective identity. 
Turas will run from June to September 2021 as part of the national 'Colmcille 1500' celebrations and present current work from a selection of established and emerging artists, chosen to represent a wide range of contemporary practice throughout Ireland.
Participating venues – Artlink Fort Drunree, An Gailearaí Ghaoth Dobhair, Glebe House & Gallery Churchill and Regional Cultural Centre Letterkenny.
RCC Gallery 1
Anthony Haughey is an artist and a lecturer in TU Dublin where he co-founded the Centre for Socially Engaged Practice Based Research. His artworks are represented in many important national and international public and private collections. In 2018 he was awarded a Fingal County Council Infrastructure public art commission together with his long-term collaborators The Global Migration Collective. In 2021 the resulting collaborative artwork, a film trilogy – Assemble was installed in RCC Letterkenny for the exhibition Turas. In 2020 The National Gallery of Ireland acquired his artworks Settlement and Citizen for their permanent collection. In 2021 he was awarded an artist residency with Artlink Fort Dunree. 
Recent exhibitions include Citizen Nowhere / Citizen Somewhere: The Imagined Nation, Crawford Gallery, Cork, Go Down Moses, curated by Teju Cole, Museum of Contemporary Photography, Chicago, Field Notes From the Border, a multi-sited touring exhibition, and 21st Century Ireland in 21 Artworks, curated by Cristín Leach, Glebe Gallery, Donegal. He recently collaborated with the late Seamus Deane to produce a public artwork installed on a 48 sheet billboard in Derry railway station. He is co-editor of a forthcoming book Contested Narratives, Places and Futures: Socially Engaged Art Practice in Ireland and was recently appointed National Museum of Ireland, Decade of Centenaries artist-in residence 2021-2023.
Celina Muldoon is an artist based in Northwest Ireland. Central to her practice is an investigation into the complexities of living within fringe territories. Living on the border between North and South Muldoon explores themes of Identity, memory and surveillance between socio-political structures and the body. Muldoon particularly focuses on border territories both physical and metaphorical striving to identify and consolidate the emotional, psychological and long term effects of existing within this precarious environment. Her work spans Live Performance, Film and Installation. She uses collaborative processes to test live performance methodologies in response to site and context. Her unique Live Installations and videos generate uncertainty through satire and wit. Critical triggers of Muldoon's live work rely upon audience participation and interaction. Audio and live installation elements work in tandem to manifest highly charged emotional experiences unfolding momentarily in real time.
With a particular focus on the intimate space and the analysis of the body as representation of political agency, her work is realised through sci-fi re-enactments of mythological narratives. Often what arises through her Live Performances is a deep emotional connection between participants and the audience. Her primary motivation is to cultivate moments of magic and fantasy. Within this surrealist environment she conjures human connection with the viewer and strives to promote a collective sense of tolerance, compassion and empathy.
Sarah Lewtas lives and works in Dunlewey, Co. Donegal where she has lived for the past 40 years. Originally from Sussex, Sarah studied fine art at Eastbourne College of Art and Design before she moved to London to complete a B.A. in painting at St Martins. Over the last three decades she has focused on sculptural installation while continuing with an ongoing drawing practice and recently botanical painting. She has been involved in numerous international exhibitions and symposia. Her recent work has explored the residual echoes that remain present after death.
Ursula Burke is an Irish artist who works within the discipline of Sculpture. She uses a variety of media including porcelain sculpture, embroidery sculpture and drawing. Her work explores abuses of power in many realms of the social and political in the West. Often, taking a Northern Irish context as a critical point of departure from which to generalise her approach outwards to international concerns. Formally, her work appropriates tropes deeply invested in the Classical, and re-inserts them in the contemporary, aiming to create a conceptual bridge between the Classical 'ideal' (in form/society) and the 'reality' of contemporary post-conflict Northern Irish society.
Burke's most recent work – A False Dawn, brings together a suite of work that seeks to investigate the experience of insecurity, fast becoming a universal condition as we struggle to subsist in an impoverished and increasingly unstable civil society, in which personal solutions are prescribed to global problems. Whilst her work is born out of a context of contested spaces, identities and borders her work also looks outwards towards Brexit and Trump politics and the global phenomenon of a rise in Populism; posing questions in relation to the success or failure of the political enterprise. The concept for new progressive politics to take shape, with many false dawns is redolent in this body of work.
Each imperial dynasty, particularly in roman history, sought to emphasise certain aspects of representation in an effort to legitimise their authority. Using Parian porcelain, famed for emulating the carved marble sculptures from Antiquity, Burke's work adopts visual tropes and surviving fragments of the Classical tradition. Many of the figurative sculptures reveal bruises or wounds on the surface, in an attempt to destabilise conventions around the classical ideal in form. Rather than enshrine the heroic or powerful, they aim to capture the darker side of revolution and conflict, formalising violence caught at a moment in time.
Image: Anthony Haughey
Saturday 19 June – Friday 17 September 2021
Port Road, Letterkenny
Co. Donegal
Telephone: +353 74 912 9186
Opening hours / start times:
Monday closed • Tuesday 11:00 - 17:00 • Wednesday 11:00 - 17:00 • Thursday 11:00 - 20:00 • Friday 11:00 - 17:00 • Saturday 13:00 - 17:00 • Sunday closed Admission is free
Admission / price: Free