Trevor Geoghegan: Russborough, a Light for all Seasons
Thursday 10 April – Sunday 4 May 2014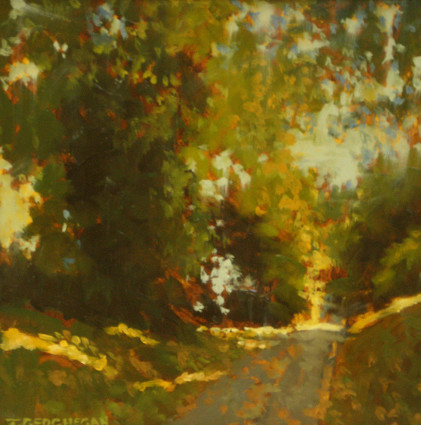 Opening Reception Thursday 10 April at 6:30pm
Gormleys Fine Art will host 'A Light for All Seasons,' an exhibition featuring new works by renowned artist Trevor Geoghegan. The exhibition explores the magnificent parklands of the Russborough House Estate in Co. Wicklow at various times of the year.
Geoghegan captures the beauty of Russborough with the use of colour, light and shade in his now distinguished free and fluid style.
His vantage points include Victorian greenhouses, idyllic walkways and walled gardens which have all been lovingly restored and bath in exceptional summer light. The exhibition also features a series still-life paintings which have an interior light of their own.
Image: Trevor Geoghegan: Towards the Gardens
Thursday 10 April – Sunday 4 May 2014
27 South Frederick Street, Dublin 2
Telephone: +353 1 6729031
Opening hours / start times:
Monday 10:00 - 17:30
Tuesday 10:00 - 17:30
Wednesday 10:00 - 17:30
Thursday 10:00 - 19:00
Friday 10:00 - 17:30
Saturday 10:00 - 17:30
Admission / price: Free