Traveller Pride 2019
Monday 10 June – Thursday 13 June 2019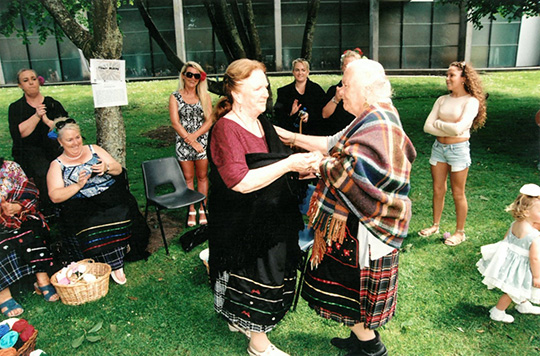 Wednesday 12 June, 11am–1pm 
In partnership with Cork Traveller Women's Network & Cork Traveller Visibility Group

Download a Programme of events here.
All are welcome.
Film Screening 
10–13 June
(10am – 4.45pm)
Screening Room
The Beady Pocket – Rosaleen McDonagh 
Would You Like to Suni at our Vardo?
Talking with Travellers
Tuesday 11 June, 12:30pm
Are you interested in knowing more about the journey, history, culture and real lived experience of Irish Travellers?
Join us Tuesday 11 June at 12.30 midday for a free lunch time seminar.
Lecture Theatre
All Welcome
Paper Flower-making
Open to schools (booking essential) and individuals.
For more information contact:
Emma 021 4907862 emmaklemencic@crawfordartgallery.ie 
Monday 10 June – Thursday 13 June 2019
Emmet Place, Cork
Telephone: +353 21 4805042
Opening hours / start times:
Monday 10:00 - 17:00
Tuesday 10:00 - 17:00
Wednesday 10:00 - 17:00
Thursday 10:00 - 20:00
Friday 10:00 - 17:00
Saturday 10:00 - 17:00
Admission / price: Free