Traveller Culture & Pride: Thriving against all Odds
Saturday 23 July – Sunday 2 October 2022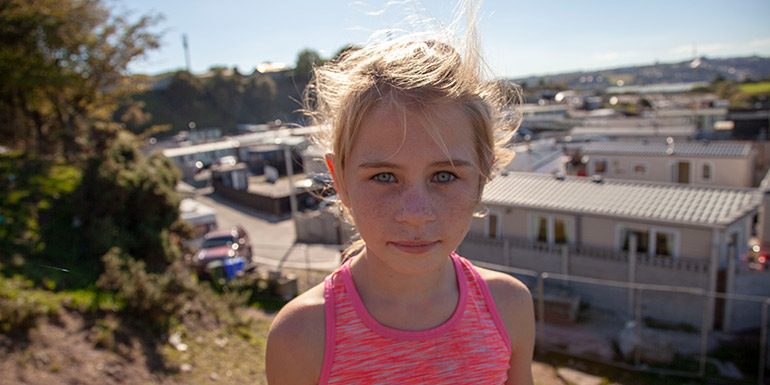 ――― In venue ―――
A Traveller Pride exhibition by Cork Traveller Women's Network, in Collaboration with Triskel Arts Centre
Irish Travellers are an indigenous ethnic minority who have been part of Irish society for centuries. Travellers have a long nomadic history, a unique culture, traditions and language.
Traveller Pride is a national annual programme of events celebrating Traveller identity, culture and heritage and showcasing the many positives within the community.
The images and other items in this exhibition were curated by Traveller women as symbols of pride in our community and culture.
Exhibition images were selected from the Cork Traveller Women's Network archive – which is a collection of photographs and other items celebrating Traveller culture and activism dating from the 1970s onwards. The exhibition includes modern and historical work, such as Maureen Ward's distinctive handstitched button t-shirt (2020), inspired by Traveller stitching heritage, a traditional beady pocket bag by Mahon Traveller Women's group created in 2019, alongside a black and white photograph of a richly decorated Traveller pocket, by American Anthropologist George and Sharon Gmelch from 1971. Images in the exhibition come from photographers and artists who have collaborated by Cork Traveller Women's Network over the years.
Travellers have resisted assimilation by the Irish state for decades. Travellers live with racism and stigma. This exhibition is a proud celebration and statement that Traveller culture is alive and strong today, in spite of this. It focuses on strong positive images of Traveller identity and activism, telling a story of a vibrant and evolving culture. A modern Traveller culture with creativity in our roots.
The exhibition also honours the legacy of Mary O Sullivan, Margaret O'Reilly & Katie O Donoghue (RIP), founders of Cork Traveller Women's Network, Traveller women who were so proud of their culture, worked tirelessly for the community's rights and inspired others to follow in their footsteps. We are standing on the shoulders of giants and carrying your work with us.
Cork Traveller Women's Network is a Traveller led community development project working for Traveller rights. We have worked with the Triskel since 2017 as a joint response to the national recognition of Travellers as an indigenous ethnic group, to bring Traveller culture to the programming of the Triskel and to platform Traveller voices through the arts.
Read more about their work here.
Image: Alice McDowell: Alanna, 2018
Saturday 23 July – Sunday 2 October 2022
14A Tobin Street, Cork City
Telephone: +353 21 4272022
Opening hours / start times:
Monday–Thursday 4–9pm
Friday–Sunday 11am–6pm
Admission / price: Free