Damien O' Reilly: B Movie PostersPlanners
Saturday 3 February – Sunday 20 May 2018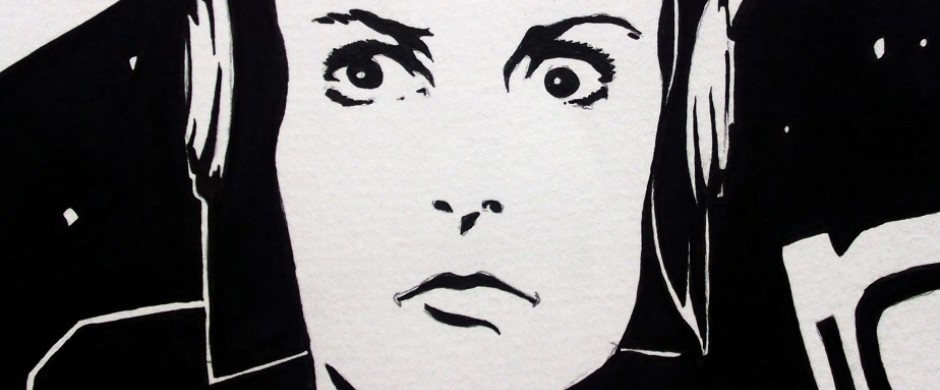 Before the advent of what would become known as New Horror, the B Movie was a staple of the cinema-going experience. A big budget movie would often double-bill with a smaller less mainstream film. Without the limits of trying to appeal to a large market or paying attention to a demographic, the B movie was a thing of unbounded creativity and uncensored ingenuity. B Movies is an ongoing series of illustrations inspired by the low budget Sci-fi and Horror movies of Golden Age Hollywood. They have been created using pen and marker and the movies depicted don't actually exist – they are a shadow celebrating a bygone era.
Born in Dublin and educated at West Wales School of the Arts where he studied Graphic Design, Damien O'Reilly is a Graphic Artist and illustrator currently living in County Wicklow, Ireland. His illustrative technique is a result of an amalgamation of interests including old science drawings, info-graphics, retro Sci-Fi movie posters, and obscure diagrams.
Saturday 3 February – Sunday 20 May 2018
Old Dublin Road, Carlow
Telephone: +353 59 917 2400
Opening hours / start times:
Tuesday 11.00 - 17:30
Wednesday 11.00 - 17:30
Thursday 11.00 - 17:30
Friday 11.00 - 17:30
Saturday 11.00 - 17:30
Sunday 14:00 - 17:00
Admission / price: Free
Remember to pay for the parking! Box office open, as well as times given, on day of theatre events from 6.30pm to show start.