Towards A Dialogue of The Possible
Saturday 10 May – Saturday 12 July 2014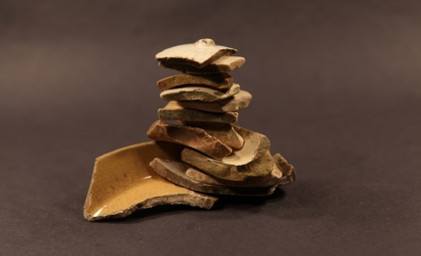 Opening Reception Saturday 10 May at 2pm
Christine Mackey, Anna Macleod, Orla McHardy, Méadhbh O'Connor, David Madigan, Seoidín O'Sullivan and Karol O'Mahony
Towards A Dialogue of The Possible explores the way in which artwork can be said to set up certain discussions for discovery and how through art we can encounter shifts in thinking. These discussions, or discursive fields in art can produce new conversations across different disciplines. The work exhibited will include animation, video, architectural design, sculpture and installation.
The exhibition includes new commissions by artists Anna Macleod, Christine Mackey, Méadhbh O'Connor and David Madigan and in an inaugural residency in partnership with Killruddery House and Gardens, Christine Mackey will produce a chronographic portrait of the gardens that will be installed as part of the exhibition.
This project has been organised by independent curator Eilís Lavelle.
Exhibition opens on Saturday 10 May at 2pm and all are welcome.
Image: Orla McHardy: Second Flight (of a series 1-7), 2013
Saturday 10 May – Saturday 12 July 2014
Main Street, Bray
Co. Wicklow
Telephone: +353 1 2724030
Opening hours / start times:
Monday 12:00 - 18:00
Tuesday 12:00 - 18:00
Wednesday 12:00 - 18:00
Thursday 12:00 - 18:00
Friday 12:00 - 18:00
Saturday 12:00 - 17:00
Admission / price: Free