Tomasz Madajczak: Neomorph
Saturday 30 April – Saturday 21 May 2016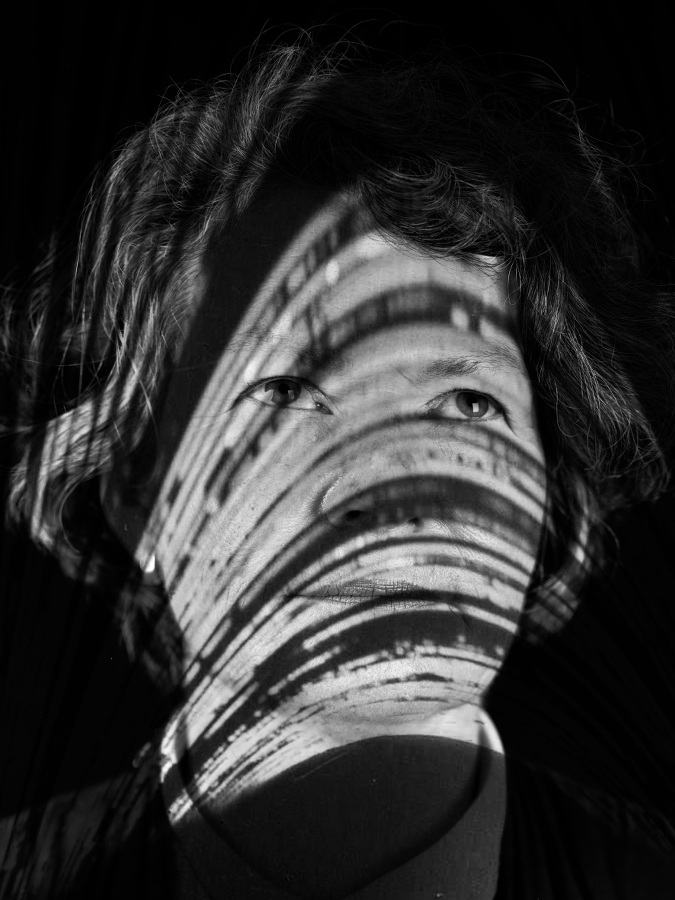 Beginning with his four month residency at Uillinn in the winter of 2015, West Cork-based artist Tomasz Madajczak has created a body of work for exhibition entitled Neomorph. This series of photoworks and animations observe Uillinn both as a vantage point from which the town of Skibbereen and its environs can be observed in a new way, and as a locus of dialogue between the public and contemporary art practice, where new meanings and ideas are created. Thus, Uillinn opens up a new perspective, both literal and metaphoric.
The exhibition comprises New Perspective, four highly detailed digital collages, stitched together from dozens of photographs of Skibbereen taken from the roof of Uillinn; an anamorphic photowork and a series of photographic portraits of people related to the arts centre and its environment.
It also includes A Sense of Place, a video and sound installation, which observes the relation between the inside and the outside of the arts centre. Through hundreds of hours observing and capturing the town and environs on camera, Tomasz created four animations, which overlay images of the town and the arts centre building, with a collage of ambient sound recorded as Tomasz walked through the streets, shops and other public areas of Skibbereen as well as the arts centre itself. Projected onto the floor is an aerial view of Skibbereen slowly rotating through the points of the compass.  As the image passes over the cardinal points, the sounds of the town at that point are triggered. Wait for the ringing of the Town Hall bell, or the humming of the crowd enjoying the Farmers' Market.
A night view of the town can be seen, reflected in a polished steel cylinder which sits at the centre of a highly distorted circular photograph. This anamorphic artwork transforms the flat distorted image into a picture of Skibbereen as if suspended in a different dimension. The image can be viewed through 360° and symbolises the arts centre itself and the way it reflects and influences the image of the town through the art which is shown inside.
During his residency, Tomasz also invited the public to take part in experimental portrait sessions. Twenty one of these photographic portraits are included in the exhibition under the title I Wish You Were Me For a While. These intriguing and complex images portray how different persons connect with themselves and their place, giving another view of the town and the arts centre- that of the people.
Tomasz Madajczak was born in 1979 in Gorzów Wielkopolski in Poland. He studied Photography at the Fine Arts Academy in Poznań 1998-2003. He finalized his studies in 2003 with an MA in the Intermedia Department in the workshop run by Professor Andrzej Syska. Tomasz emigrated to Ireland shortly afterwards, where he has been living and creating ever since. He has exhibited in Poland, Germany, The Netherlands, France and Ireland.
Image: Tomasz Madajczak: I Wish You Were Me For A While, psychological portrait, part of the Neomorph exhibition
Saturday 30 April – Saturday 21 May 2016
Skibbereen, Co Cork
Telephone: +353 28 22090
Opening hours / start times:
Monday to Saturday, 10am to 4:45pm
Admission / price: Free