Tomas Penc: ENDUSER
first part: 11 October – 7 November, second part: 22 November – 22 December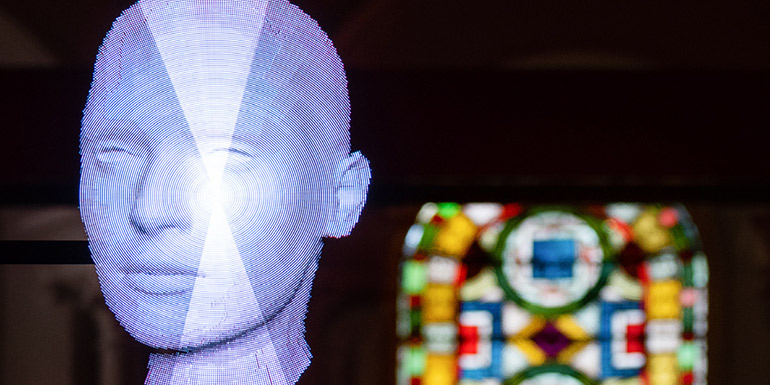 ENDUSER, Tomas Penc's evolving two-part exhibition, opens in Triskel Christchurch on Thursday 11 October 2018 and will run for three months. Penc, who creates work that is often site-specific, said, "The installation alludes to the mind-set we, as users, hold towards science and technology and its revolutionary potential that allows us to contest the boundaries of our collective existence traditionally demarcated by the external concept of God. This trend, however, also entails some dark aspects of how we relate to ourselves, one another, and our environment, all of which is the subject matter of the exhibited artwork."
Part of Penc's exploration of that mind-set means his exhibition will not be promoted on Triskel's social media platforms, an unusual tactic to take in today's "always on" marketing oriented world, a world that Penc thinks is damaging to our spiritual sanity. There is also an audio aspect to the installation – every hour, a synthetic voice will read aloud text underpinning the visual experience.
Penc's artwork draws from psychology and symbolism used in the advertising industry, visual art references, and popular culture signifiers and the ways they determine meaning and frame of perception in the current world. It is concerned with the unresolved relationship we have with the present day technology as "new reality" through which this perceived world is operated, both in abstract and material terms.
The first part of ENDUSER by Tomas Penc shows in Triskel Christchurch between 11 October and 7 November, and the second part between 22 November and 22 December.
The exhibition is streamed online at enduser.live • tomaspenc.art
first part: 11 October – 7 November, second part: 22 November – 22 December
Tobin Street
Cork City
Telephone: +353 21 4272022
Admission / price: Free