Thomas Ryan RHA
Wednesday 29 April – Tuesday 26 May 2015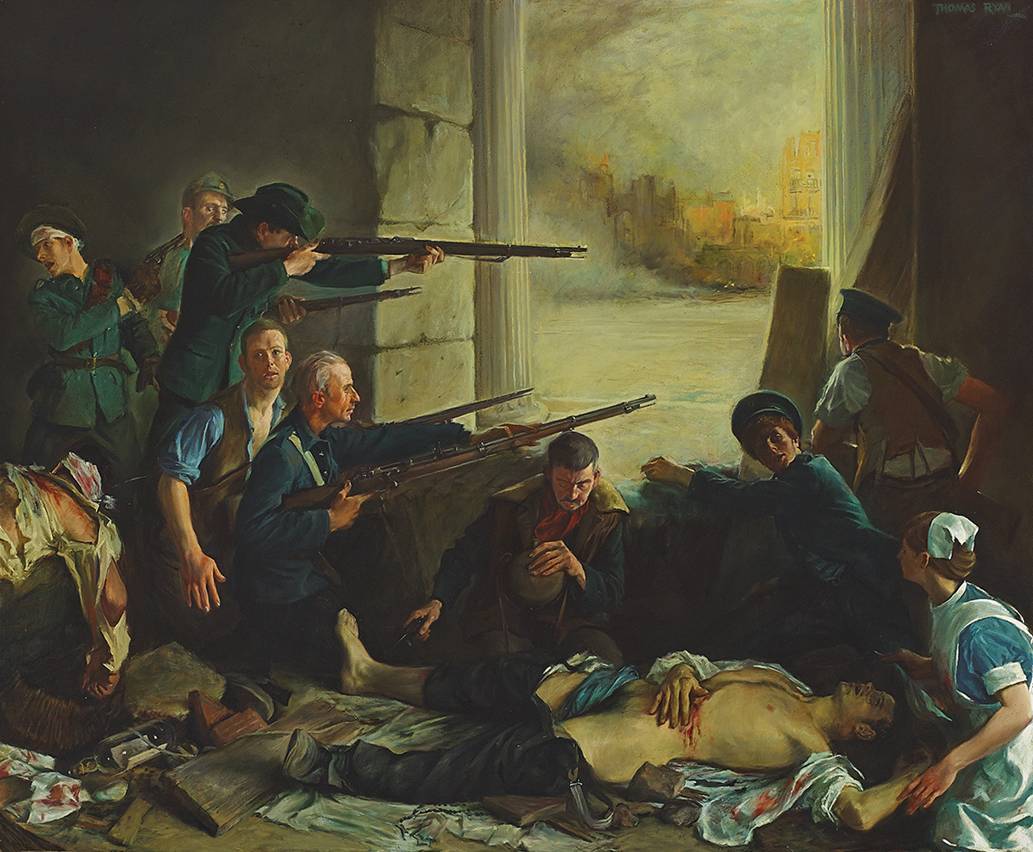 Opening Reception Tuesday 28 April at 7pm
Meath County Council Arts Office and the Toradh Gallery are delighted to present a retrospective collection of works by one of Ireland's most distinguished artists, Thomas Ryan RHA.
Thomas Ryan was born in Limerick and was educated in the Limerick College of Art and what is now the National College of Art and Design in Dublin. He is a highly regarded artist, designer and medallist. His medallic work included designing the old Irish one pound coin and the Millennium fifty pence piece. During his ten-year presidency of the Royal Hibernian Academy, he undertook the massive task of successfully completing the unfinished RHA-Gallagher Gallery in Dublin. He works in a variety of media, including oil paints, watercolours, charcoal, pencil and red and brown chalks. Some of his portraiture subjects include Ronnie Delaney, Dr. Patrick Hillery, Seán Keating and Éamon de Valera. His work 'Flight of the Earls' and 'G.P.O.1916' are two of the countries most important historical works.  Thomas Ryan has been living in Ashbourne, Co. Meath for the past 40 years.
'G.P.O. 1916' will feature in the Toradh Gallery exhibition. This is a unique opportunity to view the work of one of Ireland's most important artists.
Thomas Ryan will also give a series of talks on his works, dates to be announced.
Wednesday 29 April – Tuesday 26 May 2015
Ashbourne Cultural Centre
Ashbourne, Co. Meath
Telephone: +353 46 9097414
Admission / price: Free