Thinking Visual Residency Submission
deadline 11 April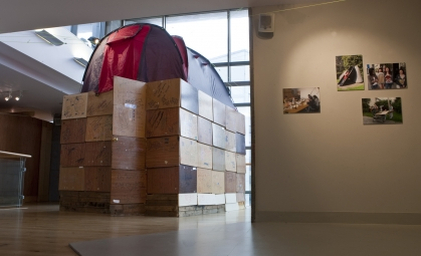 Invitation to visual arts practitioners to submit for a residency opportunity working with young people. Closing date Friday 11 April.
Thinking Visual is a programme of events designed to provide a high quality contemporary visual art experience for secondary students in the county of Wicklow. The aim is to provide students with an opportunity to explore a variety of themes and concepts while engaging in an understanding of the depth of contemporary visual arts practice through direct engagement with visual artists. Over the coming year through Thinking Visual Wicklow County Council will host 8 artists workshops in local schools, 5 artists talks as well as a three month Artist in Residence in Blessington Community College.
Thinking Visual is an initiative of Wicklow County Council which is designed, co-ordinated and managed in collaboration with Mermaid Arts Centre.
Schools interested in hosting workshops and groups and individuals interested in attending artists talks should contact gallery@mermaidartscentre.ie for further information.
More information / application form here.
deadline 11 April
Main Street, Bray
Co. Wicklow
Telephone: +353 1 2724030
Opening hours / start times:
Monday – Saturday, 11am – 5pm
Admission / price: Free