The Struggle Against Ourselves: An Embodied Lecture with Chi-wang Yang
Friday 11 November – Saturday 12 November 2011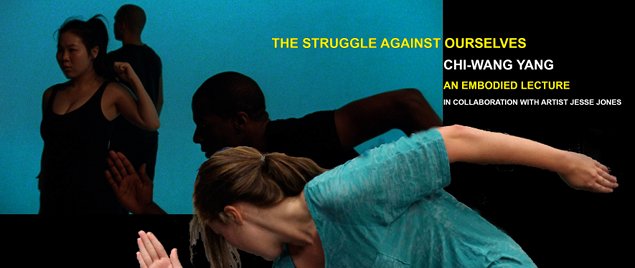 An Embodied Lecture with Chi-wang Yang (L.A. Theatre Director) in collaboration with artist Jesse Jones
The National Sculpture Factory is inviting participants to take part in an exciting and unique workshop in the form of a two-day embodied lecture.
Chi-wang Yang, a Los Angeles theatre director, will lead this two-day workshop on the Meyerhold Etudes on the Sculpture Factory Floor.
Friday 11th Nov: 10:00am – 1:00pm. LUNCH. 2:00pm – 5:00pm
Saturday 12th Nov: 10:00am – 1:00pm. LUNCH. 2:00pm – 5:00pm
We wish to invite participants across all Arts disciplines; artists, theatre makers, dancers, curators and writers alike. Prior experience in movement or dance forms is not required, however the biomechanics training can be physically strenuous and all participants should be prepared to get a good work out.
This embodied Workshop is completely free of charge. Lunch is included in the Workshop.
For booking please contact Elma at elma@nationalsculpturefactory.com
Spaces are limited so applications to participate will be accepted on a first-come, first-serve basis.
This workshop is to coincide with the European premiere of Jesse Jones' new film, The Struggle Against Ourselves, which will be screened in the National Sculpture Factory as part of the 2011 Corona Cork Film Festival.
For further details see : www.nationalsculpturefactory.com
Friday 11 November – Saturday 12 November 2011
Albert Road, Cork City
Telephone: +353 21 4314353
Admission / price: Free