The Show
Friday 18 May – Saturday 9 June 2018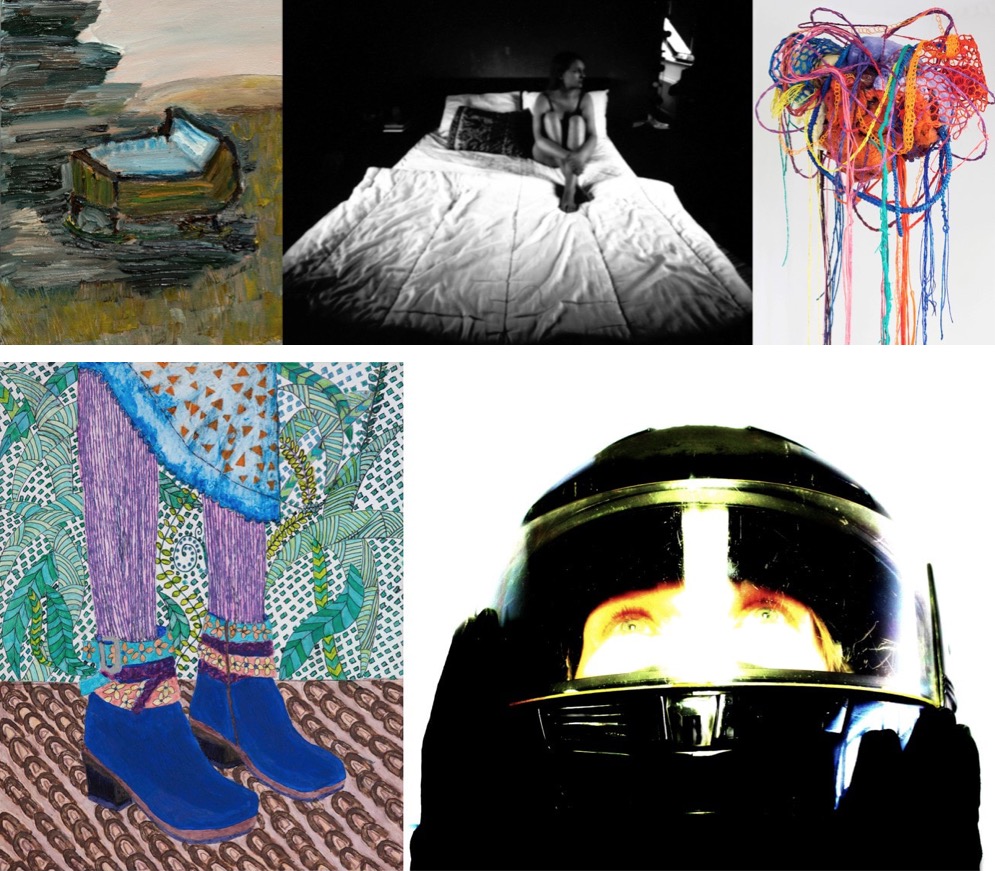 Wexford Campus School of Art and Design (IT Carlow) BA (Hons) Fine Art Graduate Exhibition
the Show comprises the work of ten dedicated graduates exploring their own personal practices through an exciting use of materials, media and subjects, culminating in a well-developed and inquisitive exhibition. Heavily influenced by past experiences, environments and personal narratives, the work on display provokes curiosity and motivation, questioning the past but always concerning itself with the present and the ambition for change.
the Show touches on themes of social change, the dynamic of social expectations and the development of each artist, personally and professionally. The work presented in the Show includes painting, sculpture, installation, drawing and video, stepping firmly into the contemporary art world and communicating with the viewer on levels both subtle and confronting.
Through creative multimedia, video and demanding installation pieces, juxtaposed with traditional methods of drawing and vibrant oil paintings, the Show introduces concepts found at the heart of our identity. The work provides a platform to question those concepts with confidence. the Show evokes feelings of reminiscence in the viewer along with a reminder of our presence and responsibility in the now.
There is an energy present in the Show, party influenced by the dynamic of the group, which has begun to question our present reality. We would like to invite you to take the time to enjoy this exciting exhibition and join these graduates in celebrating their launch as emerging artists.
the Show features work by; Jaqueline White, Jimmy Leonard, Deirdre Travers, Sheena Furlong, Luke Monaghan, Mirona Mara, Hanna Mari-Bates, Anne Doherty, Kevin Martin & Andrew Kingshott. The exhibition will officially open at 6pm on Thursday 18th May with guest speaker, curator, writer and public art coordinator, Jenny Haughton.
The exhibition will run in the lower and upper galleries of Wexford Arts Centre from Friday 18th May to Saturday 9th June 2018.  For further information please contact Lisa Byrne, Acting Visual Arts Manager on +353 (0)53 9123764 or email lisa@wexfordartscentre.ie. For further information on the Wexford Campus School of Art and Design please go here.
Image: Jaqueline White, Hanna-Mari Bates, Deirdre Travers, Anne Doherty, Kevin Martin
Friday 18 May – Saturday 9 June 2018
Cornmarket
Wexford
Telephone: +353 53 9123764
Opening hours / start times:
Tuesday to Saturday 10am – 5pm
Admission / price: Free