The Reading Room
Tuesday 1 November 2016 – Sunday 29 January 2017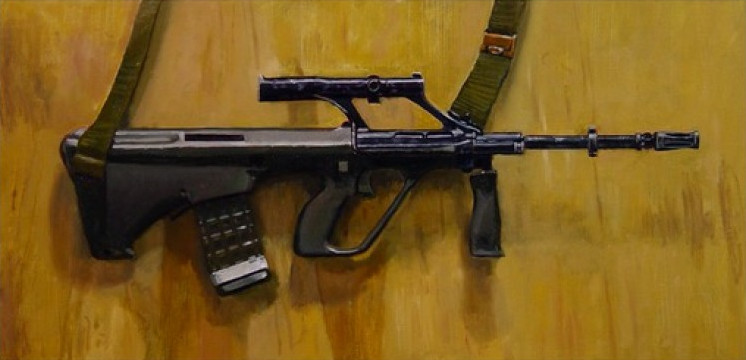 We have created a Reading Room between the season's exhibitions, as a space to sit and read, think or respond to some of the different ways that we portray and remember war. As well as books, games and material to stimulate your thinking, the room will also host reading groups, lectures, debates and space for you to have your say. Coordinated in collaboration with Carlow Library Services and Carlow College. Visitors will find contributions from, Carlow County Library, Carlow College Library, Carlow Military Museum, Hughie O'Donoghue, Brian Hand, Blaise Smith, Helen Maher, Carlow College, Dr. Richard Mc Mahon, Trinity College Dublin, Elaine Callinan, Carlow College, the RTE News Room, and 11 Bit Studio.
Activity Schedule:
Panel Discussion: PTSD
Wednesday 30th November 2016, 3.00pm
Kilkenny Department of Defence and invited speakers
Panel Discussion: Conflict, Violence and the Media
Wednesday 07th December 2016, 3.00pm – 4.30pm
Dr Richard McMahon (TCD/Carlow College) and invited speakers
Lecture: Language Crossings in late Nineteenth-Century Ireland; Maamtrasna Revisited
Wednesday 07th December 2016, 5.00pm
Professor Margaret Kelleher (UCD).
This talk will be in Carlow College, as part of the Slattery Lecture Series.
Panel Discussion: Women and Revolution
Wednesday 14th December 2016, 3.00pm – 5.00pm
Brian Han, Orla Ryan and Alanna O'Kelly (Stormy Petrel), Helen Maher ( Carlow College) and Elaine Callinan (Carlow College)
Inter-college debate: Is War Inevitable?
Wednesday 18th January 2017, 3.00pm – 4.30pm
Carlow College VIT Carlow. Facilitated by Helen Maher
Image: Blaise Smith: Steyr, oil on canvas, 20 x 40", 2005
Tuesday 1 November 2016 – Sunday 29 January 2017
Old Dublin Road, Carlow
Telephone: +353 59 917 2400
Opening hours / start times:
Tuesday 11.00 - 17:30
Wednesday 11.00 - 17:30
Thursday 11.00 - 17:30
Friday 11.00 - 17:30
Saturday 11.00 - 17:30
Sunday 14:00 - 17:00
Admission / price: Free
Remember to pay for the parking!

Box office open, as well as times given, on day of theatre events from 6.30pm to show start.