The Photo Album of Ulster 
Saturday 15 August – Sunday 30 August 2015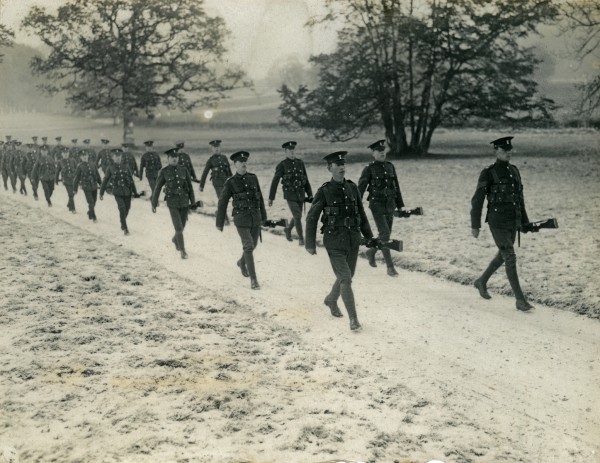 Our photo albums give a fascinating insight into our private and public histories – revealing details about how people lived and worked that official histories often overlook. The Photo Album of Ulster is an archival research project inviting people to digitally share their family photographs. Funded by the Department of Foreign Affairs Reconciliation Fund, this cross- border, cross community phase of the project is researching and exploring specific themes of cultural identity, conflict, the effects of partition on border communities and emigration. The project explores the social role of photography in documenting our lives and recording our memories. This emerging democratic archive is a celebration of ordinary and extraordinary histories, viewed from the perspective of private individuals.
Gallery of Photography – working in partnership with Donegal County Museum and Monaghan Heritage Services, Monaghan County Council – have invited people from diverse communities across Ulster to digitally share their family photographic collections. The exhibition presents a selection of photographs generously contributed to date by a number of families across Ulster: the Scott and  Roulston families from Donegal, the Clerkin, Conlon, Knight and Madden families from Monaghan, the McKay, McKee and McKeown families from County Antrim and families from Cavan, and Down. The archive is continuing to build – an archival scanning sessions are underway in Belfast and County L'Derry.
Talks and events: Join us at 12.30 on Wednesday 26th of August  for an introduction to the Photo Album of Ulster archive. Contributors George Knight, Monaghan, Laurence McKeown, Antrim and Dermot Scott, Donegal will talk about their family archive and their own perspective on the archiving of family histories. Curator Trish Lambe and Shirley Clerkin, Heritage Officer for County Monaghan will also contribute to the discussion.
Image: Funeral of Lt Col Gerald Madden 1917 Scotshouse, County Monaghan  © Madden Archive; not to be reproduced without permission
Saturday 15 August – Sunday 30 August 2015
Meeting House Square
Temple Bar, Dublin 2
Telephone: +353 1 6714654
Opening hours / start times:
Tuesday - Saturday 11am - 5pm. Mondays by appointment for education, artists archiving and training. Closed Sundays
Admission / price: Free