The Ocean after Nature
Thursday 7 September 2017 – Sunday 7 January 2018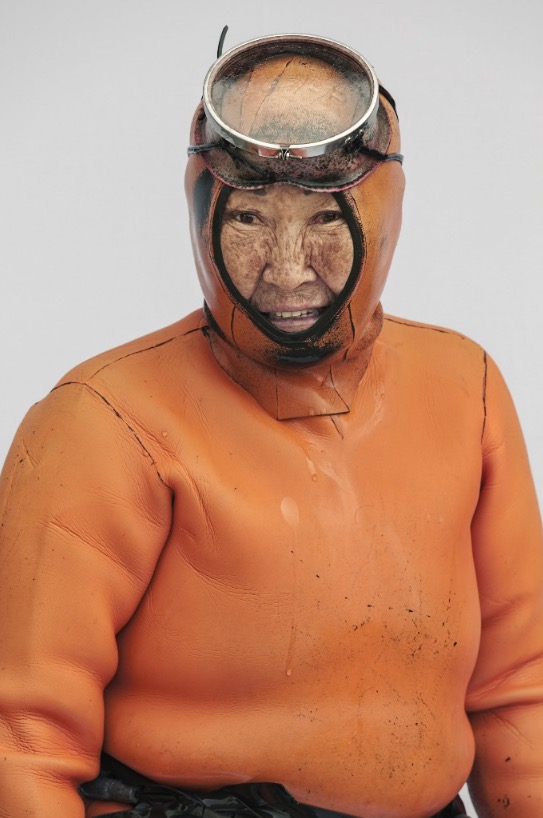 Artists: Ursula Biemann, Elaine Byrne, CAMP, Yonatan Cohen & Rafi Segal, Mati Diop, Drexciya, Peter Fend, Renée Green, Peter Hutton, Hyung S. Kim, Manny Montelibano, Philip Napier, Deimantas Narkevičius, The Otolith Group, Maria D. Rapicavoli, Allan Sekula & Nöel Burch, Supersudaca, UNITED BROTHERS
Curated by Alaina Claire Feldman and produced by Independent Curators International (ICI).
For centuries, the ocean has prompted awe, figuring as a vast unknown space loaded with notions of the sublime and the exotic. In the past fifteen years however, global technological and economic shifts have triggered new concerns and understandings of the ocean. As we consider the future of our planet, today's oceans reveal more about the consequences of human actions than ever before. The ocean and humanity, no longer thought of as separate, exist in a relationship of mutual and potentially destructive influence.
The Ocean after Nature considers the ocean as a site reflecting the ecological, cultural, political, and economic realities of a globalized world through the work of twenty artists and collectives. These internationally established and emerging artists explore new ways of representing the seascape as a means to identify and critique the various interrelated and chaotic systems of power, such as land-sea divides, the circulation of people and goods, and the vulnerabilities of our ecosystems.
Invoking personal themes of identity and migration, alongside more universal concerns related to tourism, trade, and the exploitation of natural resources, the artists in The Ocean after Nature respond to the intertwined factors that define this new understanding of the ocean. The exhibition proposes that seascapes do not only reflect power but can be instruments of power themselves.
In September 2017 The Ocean After Nature continues its international tour at Dublin City Gallery The Hugh Lane. The exhibition features work in a wide variety of media—including photography, video, sculpture, music, and design. At every hosting site, a new work by a locally based artist is added to the exhibition in order to further contextualize the exhibition for diverse global audiences. Dublin City Gallery The Hugh Lane has invited artists Elaine Byrne and Philip Moss to contribute to the project.
The Ocean after Nature is a travelling exhibition curated by Alaina Claire Feldman and produced by Independent Curators International (ICI), New York. The exhibition and tour are made possible, in part, with the generous support from ICI's International Forum and the ICI Board of Trustees.
Artists: Ursula Biemann, Elaine Byrne, CAMP, Yonatan Cohen & Rafi Segal, Mati Diop, Drexciya, Peter Fend, Renée Green, Peter Hutton, Hyung S. Kim, Manny Montelibano, Philip Napier, Deimantas Narkevičius, The Otolith Group, Maria D. Rapicavoli, Allan Sekula & Nöel Burch, Supersudaca, UNITED BROTHERS.
Publication: Accompanying the exhibition is a catalogue edited by Alaina Claire Feldman, published by ICI, and designed by Geoff Kaplan / General Working Group. It includes texts by Alaina Claire Feldman, Lucy R. Lippard, Allan Sekula and Noël Burch, Yonatan Cohen & Rafi Segal, Lanka Tattersall, Ursula Biemann, May Joseph, Amanda Parmer, Virgil Taylor, Kodwo Eshun, Negar Azimi, Ed Halter, Patrick Flores, CAMP, Andrey Misiano, Sarah Wang, Maria del Carmen Carrion, among others.
About the Curator: Alaina Claire Feldman is a curator and Director of Exhibitions at Independent Curators International (ICI). Over several years, Feldman has worked with the Centre Audiovisuel Simone de Beauvoir to translate and distribute videos in the archive, culminating in exhibitions at The Kitchen (New York) and SPACE (London). With Stephen Vitiello, she curated New York's Hidden Noise at Anthology Film Archives in 2014. Along with Martha Wilson, she curated the four-day performance, film and discursive program Performing Franklin Furnace at Participant Inc. (with Coco Fusco, Michael Smith, Erika Beckman, Nicolas Dumit Estevez, Robert Longo and others) in 2015. She oversees the ICI Sourcebook publication series and has edited books with Martha Wilson, Allan Ruppersberg, and Apichatpong Weerasethakul. She recently curated the internationally traveling exhibitions The Ocean after Nature (and edited the subsequent catalogue) and Publishing Against the Grain. Her writing has appeared in several art journals and in the exhibition catalogues for BLESS N°41 Retroperspektives Home (Kunsthaus Graz), Self-Timer Stories (Museum der Moderne Salzburg and Austrian Cultural Forum NY), Apichatpong Weerasethakul: The Serenity of Madness (ICI) and Partenza: Renata Poljak (Galerije Umjetnina, Split). She was previously Assistant Editor at May Revue.
About Independent Curators International (ICI): Independent Curators International (ICI) produces exhibitions, events, publications, research and training opportunities for curators and diverse audiences around the world. Established in 1975 and headquartered in New York, ICI is a non-profit organization that connects emerging and established curators, artists, and art spaces, forging international networks and generating new forms of collaborations. ICI provides access to the people and practices that are key to current developments in the field, inspiring fresh ways of seeing and contextualizing contemporary art. News about the tour, programming schedule and updates are available on ICI's website.
---
Events Programme
Public Lecture, Wednesday 6 September, 5pm
Alaina Claire Feldman, Director of Exhibitions at Independent Curators International, and curator of The Ocean After Nature will deliver an illustrated lecture on the exhibition prior to the opening reception, discussing the art history of the ocean and the ideology of nature under late capitalism. Book your free place at www.eventbrite.ie.
Curatorial Tours, Thursday 7 September, 11.30am and 2.30pm
Special tours of The Ocean After Nature exhibition led by curator Alaina Claire Feldman. Book your free place at www.eventbrite.ie.
Lunchtime Talk, Thursday 7 September, 1pm
Fictional Skin Envelopes by Amanda Parmer, Curator, Vera List Center for Art and Politics, The New School, New York. Free, no booking required.
See www.hughlane.ie for details of other events including the Screening Programme featuring works by CAMP, Renée Green, The Otolith Group, and Allan Sekula and Noël Burch. There will also be special events programmed for Dublin Gallery Weekend, 23 – 26 November 2017.
Image: Hyung S. Kim, Kim Julja, Dodu Jeju, 2013; courtesy of the artist
Thursday 7 September 2017 – Sunday 7 January 2018
Parnell Square North
Dublin 1
Telephone: + 353 1 222 5550
Opening hours / start times:
Tuesday 10.00 - 18:00
Wednesday 10.00 - 18:00
Thursday 10.00 - 18:00
Friday 10.00 - 17:00
Saturday 10.00 - 17:00
Sunday 11.00 - 17:00
Admission / price: Free