The New State: Contemporary Etching in Ireland
Friday 15 March – Saturday 6 April 2019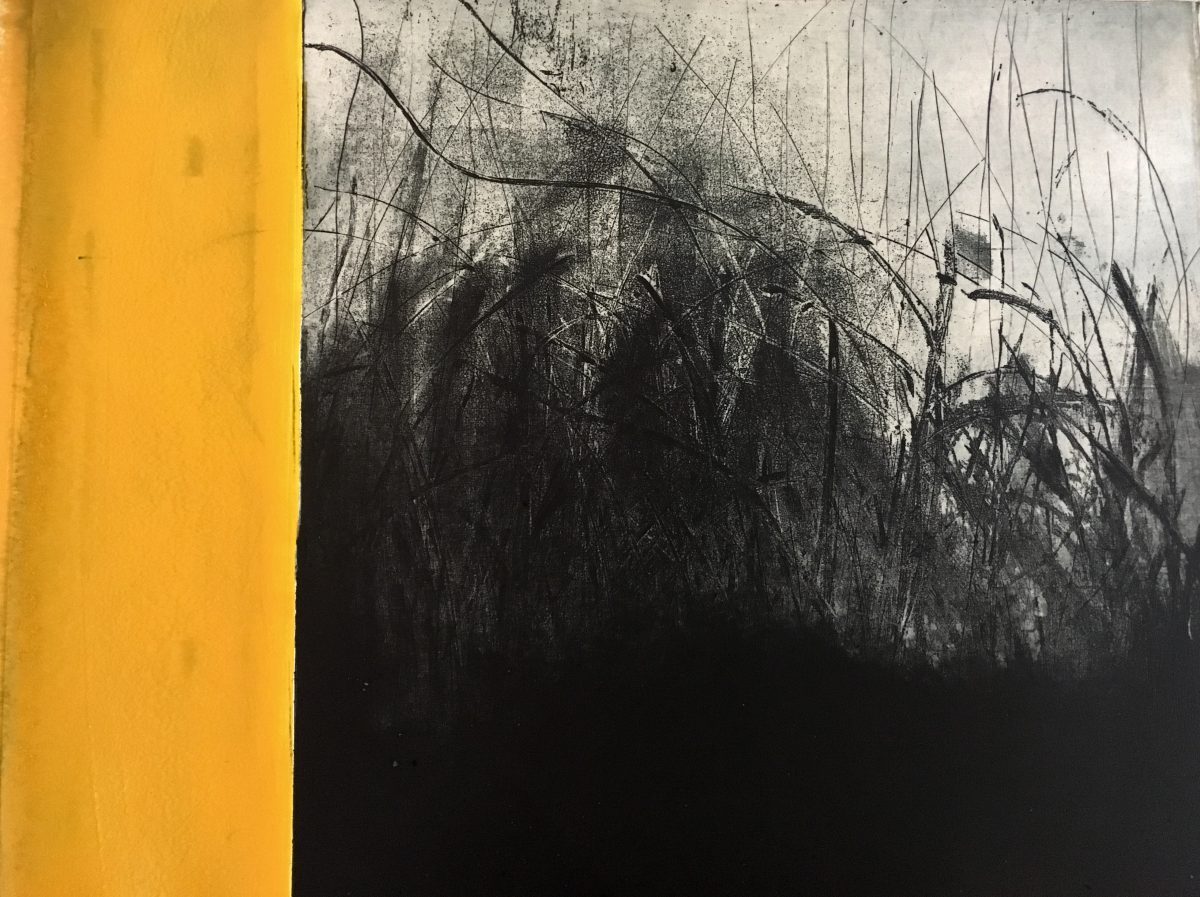 The exhibition showcases contemporary etching in Ireland today.
The New State,  highlights diversity and innovation in Irish printmaking. The criteria for the show specified that the etchings have a minimum size, pushing many of the participating artists out of their comfort zone, with rewarding results from printmakers who are working in etching for the first time over the last five years.
Members from all of Ireland's major print studios were invited to submit works for consideration. The final works in the exhibition are selected by Dr Angela Griffith, Assistant Professor, Department of the History of Art and Architecture, TCD; Anne Hodge, Curator of Prints and Drawings, National Gallery of Ireland; and Peter Brennan, Gallery Director, Graphic Studio Gallery.
The New State; contemporary etching in Ireland, is held in parallel to an exhibition at the National Gallery of Ireland, also opening in March 2019,   entitled Making their Mark; Irish artists and the Etching Revival.  
That exhibition tells the story of a select number of artists who produced original etchings from 1880 to 1930.   Many of these, though celebrated in their time, have since been largely forgotten and few are aware of their contribution to Irish visual culture.  'Making their Mark: Irish artists and the Etching Revival' seeks to address this absence and celebrate their achievements, and the heritage of modern printmaking in Ireland.
Today artists continue to express themselves using etching, a historic process but one that clearly still resonates and remains relevant.
The displays create dialogues across time – concepts of the present engage with those of the past – and both exhibitions underline the continuing agency of etching as an art form.
Image: Hillary Kinahan, Bog Series #3
Friday 15 March – Saturday 6 April 2019
off Cope Street
Temple Bar, Dublin 2
Telephone: +353 1 679 8021
Opening hours / start times:
Monday 10:00 - 17:30
Tuesday 10:00 - 17:30
Wednesday 10:00 - 17:30
Thursday 10:00 - 17:30
Friday 10:00 - 17:30
Saturday 11:00 - 17:00
Admission / price: Free
Through the Arch off Cope Street (behind the Central Bank)