The Morphing Feminine – Group Show
Tuesday 16 June – Thursday 30 July 2020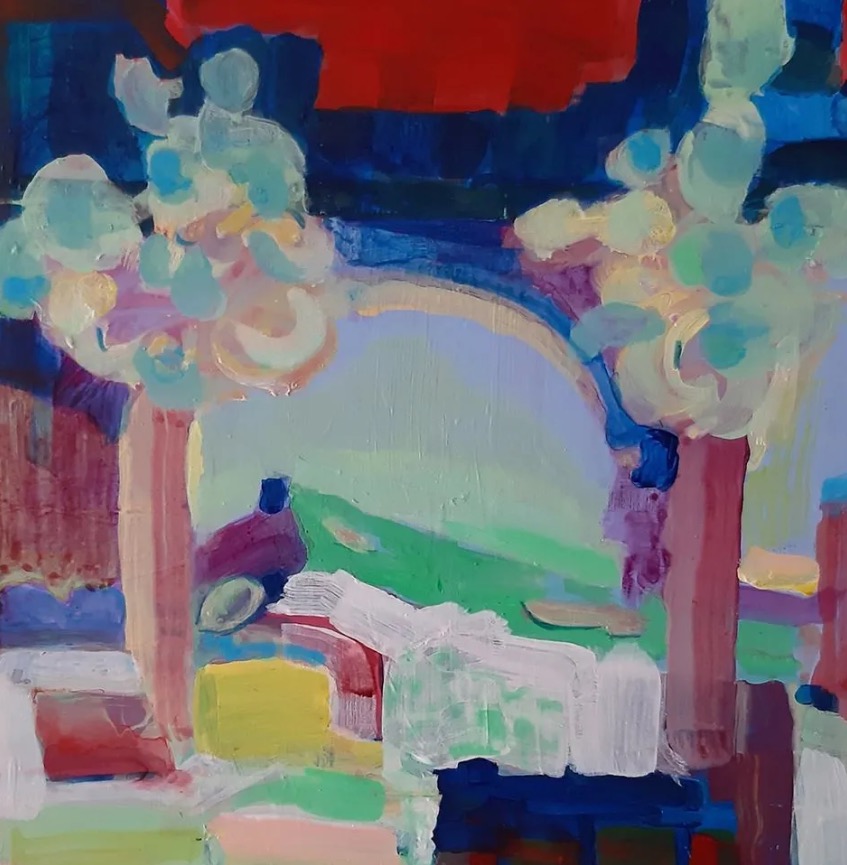 ――― View by appointment ―――
Availability of the show: Daily at the gallery but by appointment only until further notice. Also online in our 3D Virtual Space (from the 16th of June onwards).
The Olivier Cornet is delighted to present The Morphing Feminine, a visual artists's response / reaction to -and possibly- re-reading of- various aspects of the feminine in James Joyce 's novel Ulysses. This art exhibition is part of this year's Bloomsday Festival.
We are delighted to announce on this occasion that the gallery will reopen on June 8 (but by appointment only until further notice).
The title of the exhibition is a reference to Dr Caroline Elbay's talk at the James Joyce Centre on 4th November 2019: "Throwing Shapes: The Morphing Feminine in Joyce"
Our recently-launch limited-edition relief lino-cut print 'Sylvia' by Nickie Hayden will also be available at the gallery if there are any copies left!
Image: Mary A. Fitzgerald, Circe, acrylic on gesso board, 2020 (30 x 30cm)
Tuesday 16 June – Thursday 30 July 2020
3 Great Denmark Street
(beside Belvedere College)
Dublin 1
Telephone: +353 87 2887261
Opening hours / start times:
Tues to Fri: 11am to 6pm (till 8pm on Thursdays) • Sat & Sun: 12 noon to 5pm • Closed on Mondays (or viewing by appointment only)
Admission / price: Free