The Minecraft Gallery x RCC Group Exhibition
from 1 May 2020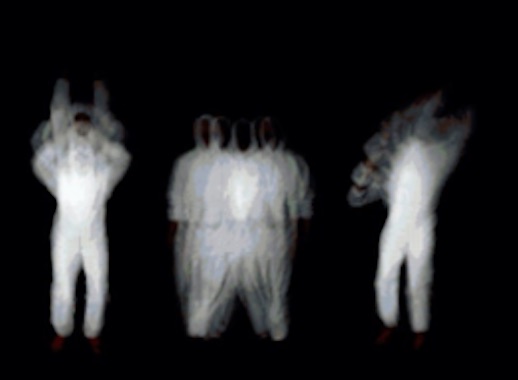 ――― Online only ―――
Curated by The Minecraft Gallery • Joe Fahy, RCC Virtual Artist-in-Residence
The Minecraft Gallery is an entire ecosystem of a virtual exhibition space built entirely inside the open world sandbox game, Minecraft.
The work was really to spark the question in the minds of viewers of 'What is a gallery?', 'What is an exhibition?', 'Does the value of an object change based on what context it's placed in?'
Where: http://linktr.ee/minecraftgallery
RCC Virtual Artist-in-Residence Joe Fahy is the inventor of The Minecraft Gallery; a virtual exhibition space launched in April 2020.
As part of his residency the RCC and the The Minecraft Gallery will co-produce two exhibitions over the month of May and Joe will continue to develop his initial concept with the idea of facilitating 3D sculpture and sound art in the future.
The gallery will not only offer visitors a chance to experience contemporary artworks in a virtual space but to also partake in a unique shared experience while conversing with other patrons at the gallery bar or eatery.
Featured Artists: Sarah Lewtas • Diarmuid Farrell • Peter Naessens • Meadhbh McNutt • Damien McGinley • Egert Tischler • Domhnall Mccullough • Molly Garvey • Siobhan Potter • Mimi Seery • Andy Osborn • Tom Davis • Kathryn Maguire • Sean O'Donnell • Djuna O'Neill • Gavin McCrea • Joshua Dyson • Grace O'Leary • Rory Malone • Ian Gordon • Kevin Callaghan
from 1 May 2020
Port Road, Letterkenny
Co. Donegal
Telephone: +353 74 912 9186
Opening hours / start times:
Monday closed • Tuesday 11:00 - 17:00 • Wednesday 11:00 - 17:00 • Thursday 11:00 - 20:00 • Friday 11:00 - 17:00 • Saturday 13:00 - 17:00 • Sunday closed Admission is free
Admission / price: Free