The Landis Museum
Saturday 26 May – Saturday 28 July 2018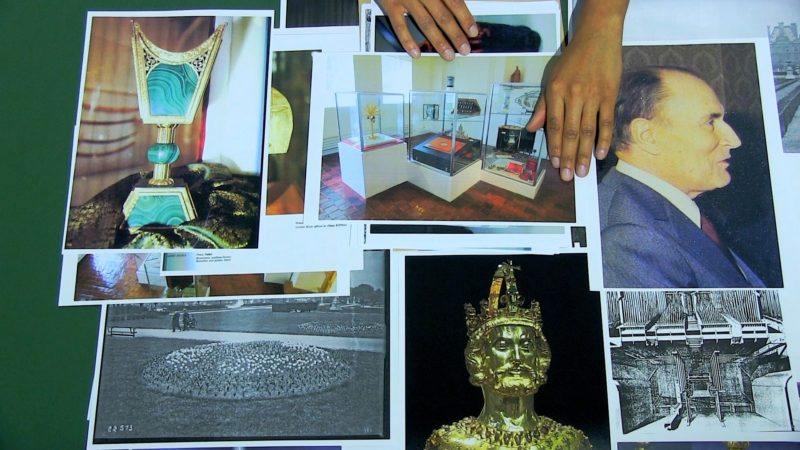 Alex Impey, Alexandra Sukhareva, Baldi Bianca, Dorothy Hunter, Helena Hamilton, Irina Gheorghe, Kapwani Kiwanga, Katrina Sheena Smyth, Nina Liebenberg, Phillip McCrilly, Sarah Pierce
The Landis Museum is a museum of encounter. It is based on the methodology of Mark Landis, a man who – in late 2010 – became the subject of a number of international newspaper articles that characterised him as an art-world fraud; a forger who'd been fooling museums with fake paintings and drawings for the best part of twenty-five years. But such a characterisation is only one aspect of what was at play in Landis' activities, and it may obscure what makes his work useful and interesting. For Landis, the motivation appeared to be as much about the interaction with the institution as his work's inclusion in museum collections. The Landis Museum is a site for exploring the legacies of – or traces left by – moments of encounter, or generating central points through which new moments of encounter can be enacted.
The Museum is displayed in a sculptural structure, designed specifically to house the objects, texts and videos. It brings together seven international artists, gathered because they share something in their mode of operation, their starting points, or the manner in which they seek to be read.
Initially shown at Chapter Thirteen at the Pearce Institute, as part of Glasgow International, 2018. CCA is presenting a new iteration of the project, adding a Local Annex to the museum.
The Local Annex at CCA Derry~Londonderry consists of a series of one-day residencies that respond to the travelling exhibition. The residencies are choreographed encounters between the existing works and four Northern Irish artists. The artists in residence are invited to use the gallery as their studio, and to stage a 'public moment' that may be a lecture room, display space.
Image: Kapwani Kiwanga: The Secretary's Suite, 2016, video still
Saturday 26 May – Saturday 28 July 2018
5-7 Artillery Street
Derry~Londonderry
Telephone: +44 28 7137 3538
Opening hours / start times:
During exhibitions the gallery is open Tuesday to Saturday, 12–6pm.
Admission / price: Free