The Human Animal
Monday 22 February – Friday 12 November 2021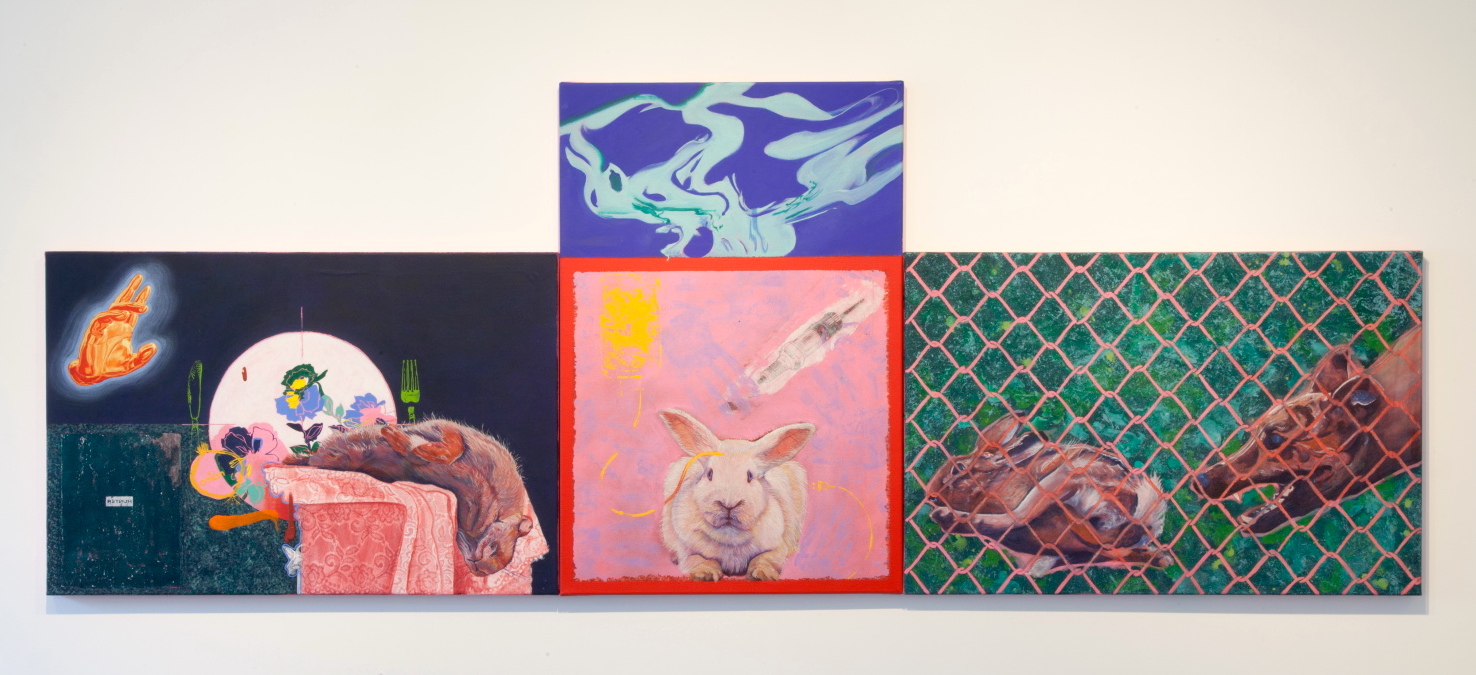 ――― Online only ―――
In the midst of the COVID-19 pandemic a core strand of Backwater's 2021 artistic programme will examine humanity's relationship with the natural world and take a closer look at 'the human animal' in this context. The Human Animal: A Personal View of the Human Species is a 1994 television documentary series written and presented by zoologist, ethologist and surrealist painter Desmond Morris. He described the series and accompanying book as "A study of human behaviour from a zoological perspective". According to Morris this approach "[puts] us in our place as part of the scheme of nature on the planet earth". He sees us as one animal amongst many. Read more.
Supported by Cork City Council Project Scheme and Arts Council of Ireland Project Award.
Events Schedule:
22-26 Feb: The Human Animal Screenings – Art Short – Online event – YouTube Links
1-5 Mar: Paul Carroll | Redd, featuring Chris Moody – Art Short – Online event
8-12 Mar: Helen O'Shea & 'Natureculture reading' – Art Short – Online event
15-19 Mar: Carolyn Collier | In the making – Art Short – Online event
22 Mar-9 Apr: Carol Anne Connolly & Fiona Kelly | Below, and Time Between – Online event
9 Apr – 7 May: Katrīna Tračuma | Beasts
14 May – 16 Jul: The Human Animal | David Barrett, Lorraine Cooke, Stephen Doyle, Megan Eustace, Eileen Healy
10 Jun – 9 Jul: Padraic Barrett | The Engineering of Consent – Offsite event
30 Jul – 27 Aug: Beyond Survival | Eimearjean Mc Cormack, Lynn Marie Dennehy, Peter Nash, Hehir & Noonan. In association with Cork Printmakers. 
10 Sep – 8 Oct: Deirdre Frost
14 Oct–12 Nov: Helen Farrell | Fetter
Image: Katrīna Tračuma: The Holy Trinity, 2019, triptych, acrylic, ink, oil and transfer medium on canvas, combined dimensions 51-75 x 201cm
Monday 22 February – Friday 12 November 2021
Backwater Artists Group
Wandesford Quay, Cork
Telephone: +353 21 4961002
Opening hours / start times:
During exhibitions: Tuesday to Friday 10am – 1pm, 2pm – 5pm
Admission / price: Free