The Geneva Window
Thursday 27 January – Saturday 26 February 2011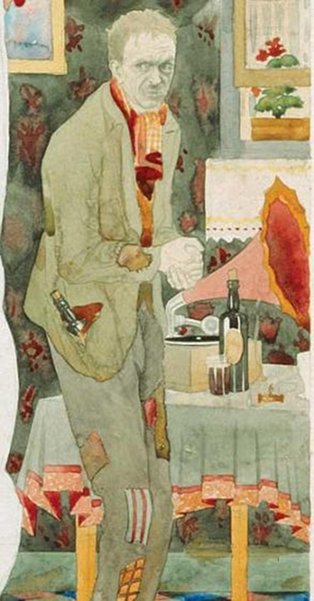 The LAB presents an exhibition curated by Isobel Harbison. 'The Geneva Window' is the name of a stained glass window by Harry Clarke depicting scenes from Irish literature written between 1900 and 1925. It had been commissioned by the Irish government in 1926 to represent the country in the League of Nations building in Geneva. Censored upon completion in 1930 for the literary extracts it depicted, it was never sent to Switzerland. Here, now, some of its many stories are extracted as metaphoric windows through which to look at contemporary art. Featuring works by Dara Birnbaum, Harry Clarke, Steven Claydon, Lewis Klahr, Mark Leckey and Elodie Pong.
Image: Harry Clarke: Juno and The Paycock, c. 1927, watercolour and pencil on board, 46 x 18.5 cm Courtesy Dublin City Gallery The Hugh Lane
Thursday 27 January – Saturday 26 February 2011
Foley Street, Dublin 1
Telephone: +353 1 222 7850
Opening hours / start times:
Monday to Friday 10:00am – 6:00pm. We are currently closed at the weekend. Bookings are not necessary.
Admission / price: Free