The Condition of Others
Saturday 29 August – Saturday 26 September 2015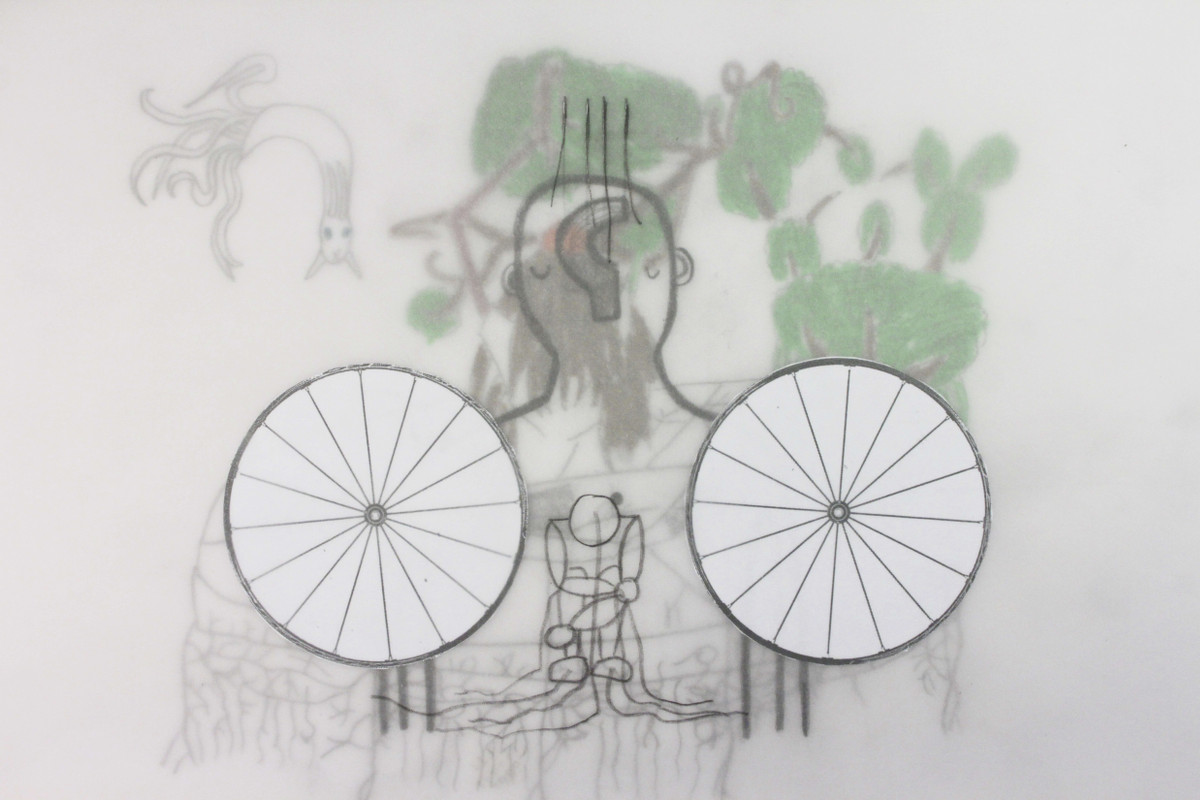 Red Bird Youth Collective's latest exhibition The Condition of Others was facilitated by visual artist Siobhan McGibbon, who specializes in sculpture, drawing and animation. As an artist she is interested in the concept of "Normal", particularly in the context of the medicalized body and the experience of illness.  Red Bird have installed a multimedia exhibition, and will also present their animation on their website www.theredbirdcollective.com. Funded by the National Youth Council of Ireland, this project has been completed in conjunction with participants from CAMHS at Merlin Park Hospital.
The goal of this project was to create a collaborative exhibition that brought together the different styles of each artist. They have been learning about casting and mould-making techniques, resulting in each artist creating a mould of their mouth, then embellishing each one to represent their individual identities. Each of the mouths mounted on the wall are used as a vessel to convey different personal elements that each participant has used in their animation. The centre mouth is being used to view the animation, as if a window to the soul. Each segment of the animation combines the different elements of each participants lived experience. These elements were chosen as a personal representation of each artist's identity, and how they are conditioned by external forces or 'the other'. The objects placed in the mouths echo the artist's personal characteristics and external life to show how they relate (or not) to the world surrounding them. Each frame of the animation was hand drawn, showing the intricacy and high level of detail required to create such a collaborative piece.
Red Bird Youth Collective is a visual art group for young people living in Galway city & county. Established in September 2011 by Galway Arts Centre, it has received funding from The Arts Council & Galway County Council to deliver large scale, youth-led projects in collaboration with professional artists. The current project is enabled through The National Youth Council's Artist in Youth Work Residency Scheme. Red Bird members work together on a diverse range of projects, including visual art, film, architecture, digital media, performance and literature projects. Alongside these artistic endeavours, Red Birds also learn the administrative background to these projects, enabling them to recreate similar ventures outside of the group. By taking ownership of each project from, directing decision making from conception to completion, Red Birds are fostering a sense of creative freedom and independence.
Saturday 29 August – Saturday 26 September 2015
47 Dominick Street
Galway
Telephone: + 353 91 565 886
Opening hours / start times:
Monday 10:00 - 17:30
Tuesday 10:00 - 17:30
Wednesday 10:00 - 17:30
Thursday 10:00 - 17:30
Friday 10:00 - 17:00
Saturday 10:00 - 14:00
Admission / price: Free