The Boundaries Between Us Endure
Thursday 5 December – Friday 6 December 2019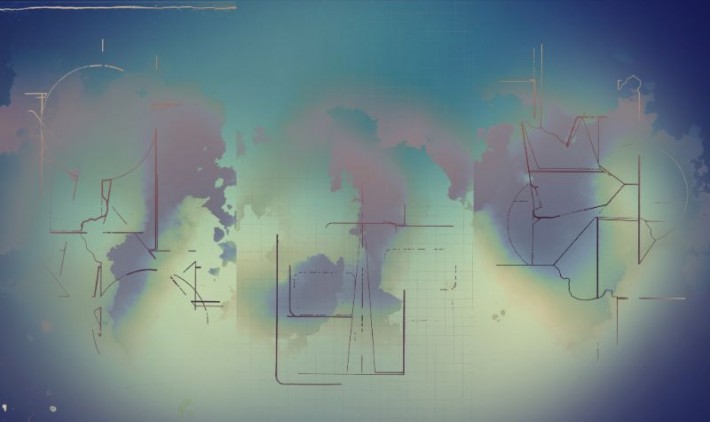 Midwinter x Midsummer: Sparsile Collective, Cork Midsummer Festival and the National Sculpture Factory present The Boundaries Between Us Endure
Midwinter is almost here, and with it comes thoughts of Midsummer – and to celebrate, we have an extra special event for Midwinter this year, presented in partnership with the National Sculpture Factory: a new immersive, site-specific experience allowing a rare opportunity to see beyond the roller doors and on to the Factory floor. Join us and find some Midwinter magic in the darkness…
The Boundaries Between Us Endure takes you amongst sound and sculptures on the factory floor to a soundtrack of electronic music and live harp, as the space takes on new dimensions with projected visuals and lighting design. Drawing inspiration from the industrialisation of survival and its legacies, rites of passage and contemporary ceremony, The Boundaries Between Us Endure sees the collaborating artists expanding new creative horizons in an exhilarating blend of music, performance, sculpture, light and sound framed within the histories of the National Sculpture Factory itself.
Supported by Cork City Council.
Book now by clicking here!
Conceived and directed by Peter Power, Cork Midsummer Festival's new artist in residence, whose recent work at Cork Midsummer Festival includes In Clouds (creator, Director, Co-Composer), Man at the Door (Number 54) by Junk Ensemble (composer/sound designer), and Neon Western (co-creator, composer, sound designer). Peter was artist in residence at the National Sculpture Factory from 2016 to 2019.
Concept & Direction by Peter Power
Performed by Aisling Ennis
Sculpture by Sophie Gough
Music & Sound Design by Peter Power
Video Design by David Mathuna
Lighting Design by Sarah Jane Shiels
Production Management by David O'Brien
Book tickets by clicking here!
Thursday 5 December – Friday 6 December 2019
Albert Road, Cork City
Telephone: +353 21 4314353