The Art of Home (for Simon Communities)
Monday 4 October – Wednesday 13 October 2021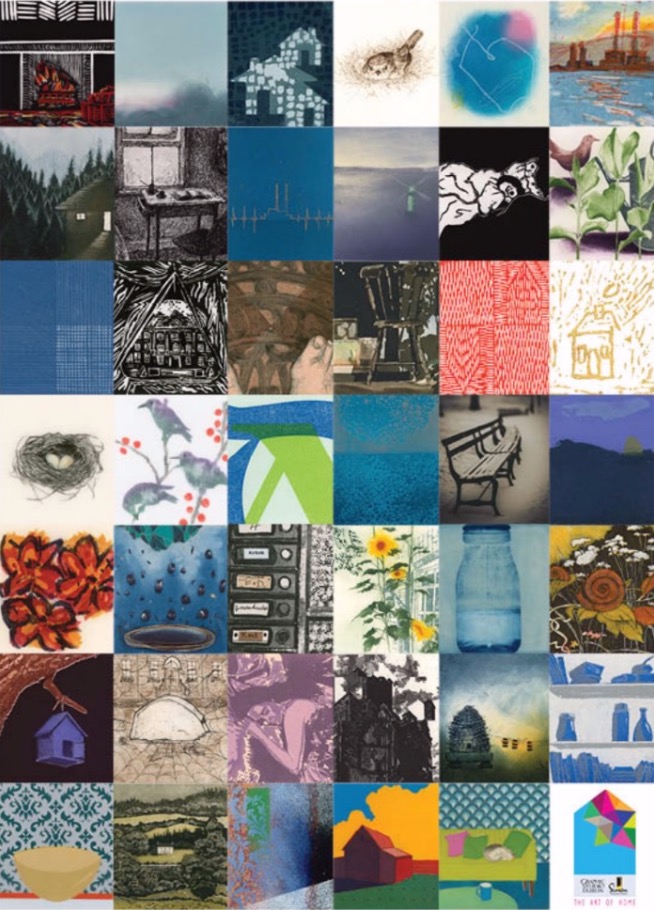 ――― In venue ―――
Ends Wednesday 13 October at 3pm
Fine art prints from 41 members of Graphic Studio Dublin with Simon Communities of Ireland. Proceeds will be split 50 / 50 with the artists and Simon Communities helping to promote the solutions that will bring an end to homelessness in Ireland.
Prints will be available to buy online at www.simon.ie/theartofhome, website will go live October 4th.
Artists:
Adrienne Symes, Ailbhe Barrett, Ann Kavanagh, Aoife Scott, Barry Meskell, Camilla Fanning, Clare Henderson, Daniel Lipstein, Dermot Ryan, Elke Thönnes, Ellie Perry, Grainne Cuffe, Helen O'Sullivan, Joe Ryan, Josie McMorrin, Julie Ann Haines, Kate MacDonagh, Marc Reilly, Marie Louise Martin, Mary Grey, Mary Plunkett, Mateja Smic, Matthew Gammon, Michele Hetherington, Nancy Previs, Niamh Flanagan, Niamh McGuinne, Noelle O'Keeffe, Oona Hyland, Pamela Leonard, Paul Fitters, Paula Fitzpatrick, Rachel Naughton, Ria Czerniak Lebov, Robert Russell, Ruth O'Donnell, Siobhan Hyde, Susan Early, Susan Mannion, Vaida Varnagiene, Yoko Akino 
Prints from the exhibition will only be available through from The Simon Communities of Ireland website, and at CHQ Building, Custom House Quay, Dublin 1.
Monday 4 October – Wednesday 13 October 2021
CHQ Building, IFSC
Custom House Quay
Dublin 1
Admission / price: Free
Mon 4th - Fri 8th October: 10am - 6.30pm
Sat 9th October 10am - 2pm