The Age of Reason / Unreason (Part 3)
Monday 16 August – Wednesday 6 October 2021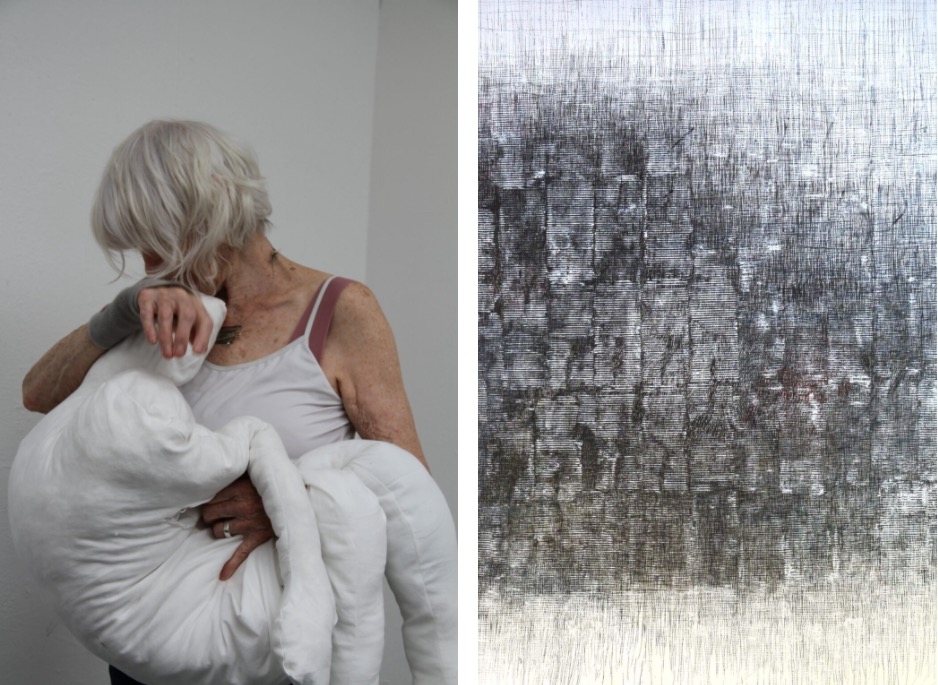 ――― In venue ―――
Wexford Arts Centre are pleased to present The Age of Reason/Unreason (Part 3), a group show with artists Helen Comerford, Barbara Freeman, Patricia Hurl, Maria Levinge, Therry Rudin, and Gerda Teljeur, art historian/curator Catherine Marshall, and composer Carole Nelson. Through painting, drawing, film and performance, the group collectively known as Na Cailleacha – the Irish word for witches – will explore the nuanced process of growing older.
This exhibition is the third public iteration of Na Cailleacha's first year in collective practice. The group of eight older women, six visual artists, one musician and one curator, all, bar one, over 70 years of age, came together to explore issues around creativity, visibility, isolation, health and collective practice from an older feminist perspective. Na Cailleacha are committed to raising awareness and promoting public discussion about these issues, in keeping with Gloria Steinem's assertion that 'Women may be the one group that grows more radical with age'. The title of the exhibition alludes to the play of rational and irrational instincts in the creative process, especially challenging in relation to ageing and loss of capacity.
Among the work created during their first year together, the exhibition will include Therry Rudin's documentary film, 'Dawn to Dusk', a group print portfolio, individual paintings and drawings by Helen Comerford, Patricia Hurl, Gerda Teljeur, Maria Levinge and a film by Barbara Freeman in association with Carole Nelson. In addition, the exhibition will present Na Cailleacha version of the Guerilla Girls famous poster on the 'Advantages of being a Woman Artist' (made with their co-operation), alongside new work from their second residency at the Ballinglen Art Foundation in July of this year. New work will include a performance video, Waiting Room by Patricia Hurl and Therry Rudin, 8 drawings, multi-layered on acetate, by the group, led by Gerda Teljeur and with a new composition by Carole Nelson, and an installation of life-sized rag dolls representing different aspects of the group as a whole.
The exhibition will be curated by Na Cailleacha's curator, Catherine Marshall. Locally-based artists Aileen Lambert and Caoimhe Dunne will respond to the folk and doll-making traditions which feature in the exhibition.
The Age of Reason / Unreason (Part 3) is supported by Artlinks.
Image: Left: Patricia Therry, The Waiting Room, 2020-21, performance (video still)Right: Gerda Teljeur, Cocooning, 2020, ink on paper, 155 x 150cm
Monday 16 August – Wednesday 6 October 2021
Cornmarket
Wexford
Telephone: +353 53 9123764
Opening hours / start times:
Tuesday to Saturday 10am – 5pm
Admission / price: Free