Tell Me
Friday 4 May – Saturday 23 June 2018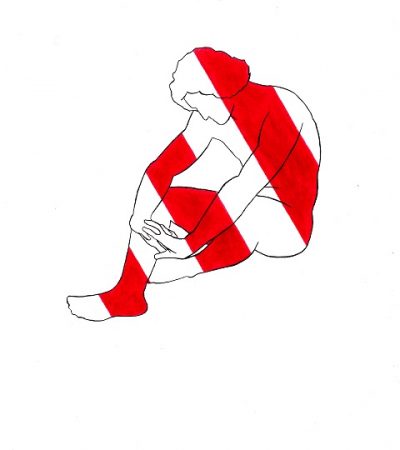 Group Exhibition curated by Sandra Kelly in Garter Lane Arts Centre Main Gallery • Artists: Adrian McGrath, Nicky Anthony, and Paul Hallahan
Tell Me explores the artists identity and their creative journey. Tell Me presents a selection of works by three alumni of Waterford Institute of Technology, curated by Sandra Kelly and supported by Artlinks. Kelly selected the work of artists Adrian McGrath, Nicky Anthony and Paul Hallahan to create a space which opens up a dialogue between the artists and the viewer, focusing on the narrative of the journey which each of the artists has undergone in their practice.
Adrian Mc Grath was born in 1989 in Co. Laois. He graduated from Waterford Institute of Technology in 2012 with a first class honours in visual art. He has since exhibited throughout Ireland, France and Finland and is currently completing his masters degree in Aalto University in Finland. His work currently explores themes of futility and focus. Futile acts of ambition, losses to love interests and avoidance of thoughts beyond our control.
Nicky Anthony was born in 1988 in Co. Kilkenny. In 2012 he graduated from Waterford Institute of Technology with a BA in Visual Communication. Nicky is currently working as a freelance graphic designer while developing his practice in portrait painting. From a young age Nicky was encouraged by his artist mother to draw from the imagination. At the beginning of his career, he primarily focused on traditional painting and is currently using watercolour and oils using simplified marks and brushstrokes to explore abstract realism.
Paul Hallahan is a Dublin-based artist. His work is primarily based in painting and sculpture taking formalistic ideas from the past into the contemporary. His interest lies in how we as humans connect and interact with nature, both individually and societally. He has exhibited both nationally and internationally, including a solo exhibition at the RHA, Visual Carlow, The LAB Gallery, Catalyst Arts (Belfast), The Banff Centre (Canada) and Solo Exhibition in Eight Gallery (Dublin). Between 2009 and 2012, he established Soma Contemporary in Waterford with Waterford Council Arts Office.  Alongside his own art practice, he has pursued his curatorial practice in Dublin and Limerick. His work is part of The Waterford City Collection, OPW collection and number of private collections.
Opening Reception: 6.30pm, Friday 4th May, alongside Beyond Belonging, a group exhibition of the work of artists Judy O' Sullivan, Rory van Dokkum and Andrew Kenny.
Friday 4 May – Saturday 23 June 2018
O'Connell Street
Waterford
Telephone: +353 51 855038
Opening hours / start times:
Tuesday 11:00 - 17:30
Wednesday 11:00 - 17:30
Thursday 11:00 - 17:30
Friday 11:00 - 17:30
Saturday 11:00 - 17:30
Admission / price: As per event