Technical Workshop Programme
Tuesday 1 May – Wednesday 20 June 2012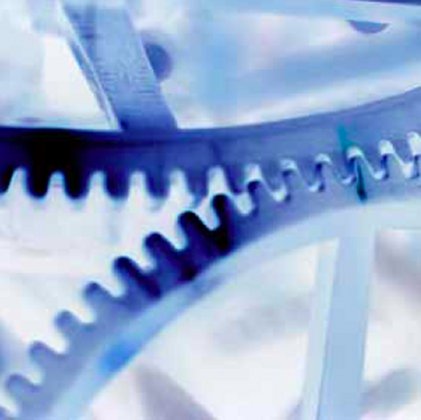 As part of our commitment to providing services and resources to visual artists, the National Sculpture Factory has programmed a series of technical workshops to support visual artists and their practice. These sessions aim to address the technical needs of artists working in a professional environment.
Bookings: contact Elma O'Donovan, Artists' Liaison / Administrator @ elma@nationalsculpturefactory.com or t: +353 (0) 21 4314353
Metal Sculpture Fabrication Workshop with Alex Pentek
Dates: Tuesday 1, Wednesday 2, Thursday 3 and Friday 4th May 2012
Location: National Sculpture Factory, Albert Road, Cork.
Time: 10.00 – 4.30 pm
Fee: €175 to NSF members & €200 to non-members (basic materials included for 8 participants)
Places on this course are limited to 8
This course is aimed at anyone interested in working sculpturally in sheet metals, either to brush up on existing skills or to gain a new medium for their artistic expression.
Participants will learn how to realize 3D sculptural projects in sheet metal, and be guided step-by-step through the design process from an initial idea to a finished original work of their own, with a view to completing future large-scale projects.
The 4-day course will begin by looking at some large-scale metal fabrication projects made by the artist, (which often begin as a sketch in paper). A guide through the various cutting and welding techniques and machinery at the NSF will follow this. Discussing and seeing these examples, participants will then make a loose sketch of their idea with the help of constructive critique and guidance. (No previous ideas or drawing skills are needed, but will prove helpful).
With each participant's idea refined by the creation of a paper model on day two, the final table top scale works will be fabricated in sheet metals over the remaining two days by participants under the guidance of the artist, using a range of cutting and welding methods (Power tools / cutting equipment & MIG / TIG welding).
Once made, a range of finish options for each work will be discussed, including metal brushing, clear lacquer, patination and sealing with wax.
Alex Pentek – Biography
Alex has been practicing as a full time artist both nationally and internationally since graduating from the Crawford College of Art & Design, Cork, Ireland in 1996. Making site specific work that explores a wide range of materials from folded paper to carved stone, recent projects include large scale permanent works in Ireland and Canada, and also temporary paper installations at galleries in Ireland and Australia.
_________________________________________________________________________________________
Documenting Your Work with Tim Durham
Date: Wednesday, 20 June 2012
Location: National Sculpture Factory, (mezzanine) Albert Road, Cork.
Time: 10.00 – 16.30 pm
Places on this course are limited to 8
Fee: €40 to NSF members and €45 to non-members
Artists often struggle to photograph their own work or spend scarce money paying someone else to do it for them. But with some basic guidelines and practice, artists are, for the majority of purposes well able to photograph their own paintings, drawings, etc with the digital compact or SLR camera that they already own. For most of the situations in which you present images of your work whether: submitting proposals, portfolios of work for submission to galleries, websites, catalogues, press releases for magazines and newspapers, this workshop will assist you in a methodical step-by-step process to obtain the best possible results with your digital compact camera or digital SLR. This session is about getting the very best quality results from the equipment you have. Perhaps you may still need to employ a professional photographer for producing coffee table books and limited edition prints. But having undertaken this workshop you will have a better understanding of the process and potential pitfalls, and be able to communicate knowledgeably with a photographer. The course will cover, exposure, ISO, white balance, apertures, depth of field, jpg and raw quality, resolution of images, tripod use and much more.
To take part you will need:
Your camera (and manual if possible)
Blank memory card
Fully charged battery and spare if possible
Cable for downloading images
Tripod if you have one (I will also bring some for the group to use)
A piece of artwork to photograph
Tim Durham – Biography
Tim Durham is a photographic artist working from his home in Westmeath. He is interested in architectural interiors having photographed the last month of the Irish Times in D'Olier Street in 2006, Shackleton Mills in Lucan in 2009 and Tara Mines for a show at the Solstice Arts Centre in 2009. He is also interested in architecture and landscape. He completed a percent for arts project for Kells Town Council based around the town of Kells and the island of Iona in their connection with St. Columkille and the Books of Kells. He is currently working on a percent for arts project for Westmeath County Council on the history of social housing in that county. His practice includes art documentation and photographic workshops. For the past 4 years he has been teaching artists how to photograph their own work.
_________________________________________________________________________________________
Exploration of Stained Glass Painting Techniques Masterclass with Peadar Lamb
Date: Tuesday 12th and Wednesday 13th June 2012
Time: 10.00 – 16.30 (Participants to arrive @ 9.45 am for 10.00 am start)
Location: National Sculpture Factory, Albert Road, Cork.
Fee: €80 NSF members & €100 non-members (materials included)
Places on this course are limited to 8
Master class in the exploration of stained glass painting techniques, experimental mark making and the consideration of light in this process
Day 1: Peadar will give a short slide presentation to introduce the medium to the participants
– Sgraffito: Scratching through the painted surface to reveal light.
– Experimental brush, line and tonal work
– Manipulation of paint using natural daylight, the lightbox and their different applications
– Introduction to basic gas firing schedule
Day 2: Group critique of fired work from previous day. Each participant further develops the techniques explored the previous day, to articulate their individual expression and response to the medium.
Each participant is required to bring source material (photographs, drawings etc) that is relevant to his or her area of interest. The participants will end up with at least 2 painted and fired glass pieces at the end of the workshop.
Peadar Lamb – Biography
Peadar has been making stained glass for over twenty years. His most recent public commission was 2 stained glass pieces for the National Maritime Museum in Dún Laoghaire, Co. Dublin.
In 2009 he completed and installed a one hundred square foot stained glass piece, commissioned by the Irish Repertory Theatre in Manhattan, New York.
He has shown extensively both nationally and internationally, and has work in public and private collections in Europe, the Middle East, the USA and Japan. He specialises in large architectural pieces and small-scale lightboxes. He works to commission and for exhibition.
Peadar now lives and works in Cork since moving from Dublin in 2008. www.peadarlamb.com
Workshop fees must be paid at the time of booking
Cancellations will not be accepted
In order to proceed with the workshops a minimum of 6 participants is required per workshop. In this respect, if closer to the date of the workshop, if we have less than six participants, it may be necessary to cancel the workshop. In this instance, fees will be refunded.
Tuesday 1 May – Wednesday 20 June 2012
Albert Road, Cork City
Telephone: +353 21 4314353
Admission / price: Free