Susanne Wawra: Sitzfleisch
Monday 18 May – Friday 12 June 2020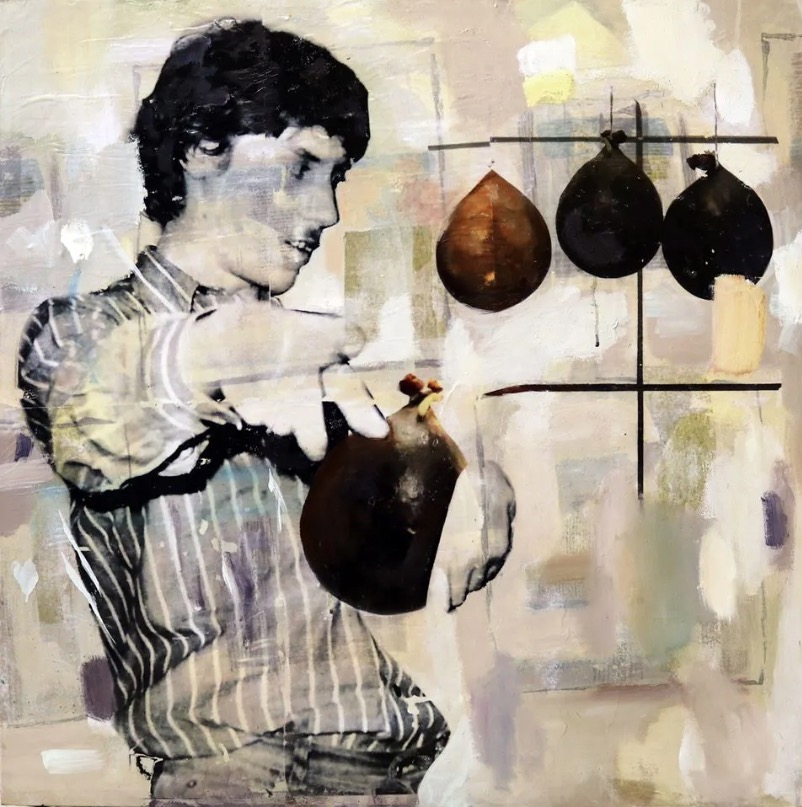 ――― View by appointment ―――
The public will also get an opportunity to see the exhibition at the gallery from June 8 to June 12, but by appointment only.
Sitzfleisch (Sitting Flesh), or The German Art Of Sitting (On Your Behind)
Susanne Wawra visually tackles the German concept of Sitzfleisch, one of these compound words that express a certain quality that can't quite be grasped in the English language. Literally translated, sitzfleisch means 'sitting flesh' or 'sitting meat', a term for one's behind or bottom. In its use, to have sitzfleisch means the ability to sit still for long periods of time to be productive, a certain stamina at work and in life working through a situation or bringing a project to an end.
Wawra's works are a play on endurance, staying power as well as sitting and flesh; with an autobiographical and associative approach. This is translated into different forms of expression: her characteristic layered mixed media pieces as well as drawings, oil painting, ceramics and sculpture.
Note from the gallery: In the current context, this assemble of works seems to acquire a new dimension, and yet the idea of the show, its title and accompanying text were all elaborated by November 2019.
More from the exhibition page here.
Image: Susanne Wawra: Blasenjörg, oil, acrylic and image transfer on patterned bedclothes on canvas, 80 x 80 x 3cm, 2018
Monday 18 May – Friday 12 June 2020
3 Great Denmark Street
(beside Belvedere College)
Dublin 1
Telephone: +353 87 2887261
Opening hours / start times:
Tues to Fri: 11am to 6pm (till 8pm on Thursdays) • Sat & Sun: 12 noon to 5pm • Closed on Mondays (or viewing by appointment only)
Admission / price: Free