Susan Tiger: 100 Drawings, More or Less
Friday 4 February – Saturday 2 April 2011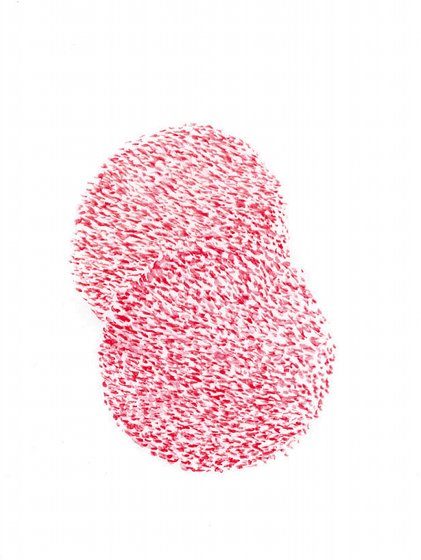 Susan Tiger's drawings are diminutive invitations for us to remember that drawing is a space for freedom of thought, for fun, for looking at
stuff (and ourselves) and wondering. With titles such as "Butterfly/Buttocks" in which the similar shapes of two unlike things overlap or "High-Heeled Feet" 
in which flesh morphs into a designer shoe shape, or "Little Wagon Being Pulled by a Brain", Tiger's drawings become a space for wry imagining, for tinkering with thoughts (and pencils) and toying with the interplay between pictures and words. 100 of Tiger's drawings (more or less) will be shown in the Dock's large Gallery Two and Gallery Three will feature books and texts created by the artist.
Susan Tiger lives and works in Co. Mayo. She most recently completed a collection of books, "The Shape of Things", "Frankness", and "Look How Beautiful the Rain Is", in conjunction with her exhibition at the Ballina Arts Centre. In the past year she has exhibited at Monster Truck Gallery and Claremorris Gallery. Her work is in the collections of the Irish Museum of Modern Art, the Iziko South African National Gallery, Cape Town and the Weatherspoon Art Museum in Greensboro, North Carolina, U.S.A., as well as many private collections in Ireland and abroad.
Friday 4 February – Saturday 2 April 2011
St. George's Terrace
Carrick-on-Shannon, Co. Leitrim
Telephone: +353 71 9650828
Admission / price: Free