Susan Early and Elke Thönnes: Shore
Thursday 5 October – Saturday 28 October 2017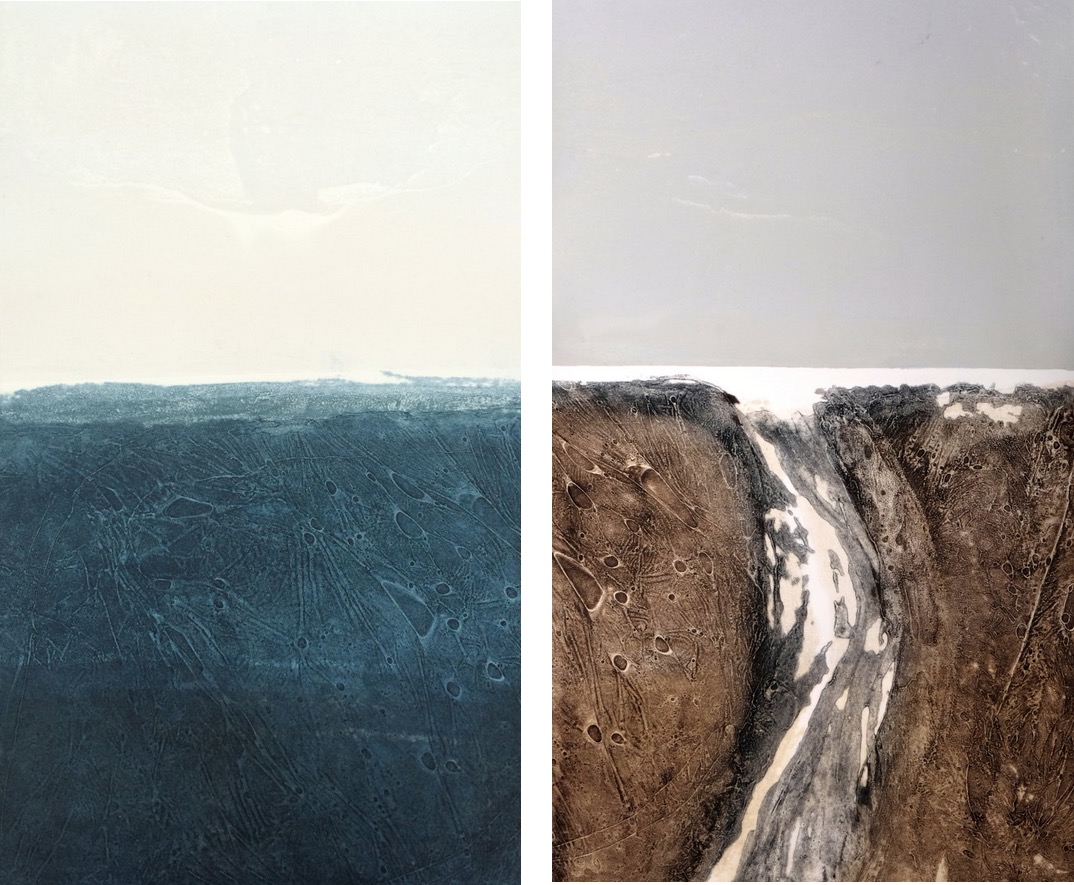 Graphic Studio Gallery is delighted to present Shore, an exhibition of new work by Elke Thönnes and Susan Early.
Thönnes and Early make distinctive work, in contrasting scale.  Many of Thönnes' carborundums are large, with planes of thoughtfully balanced luminous blues, that draw the viewer in – minimal and reflective – the flat areas of colour reference the sea, and simultaneously become the subject itself.  In contrast, much of Early's palette is subdued, her small, intricate etchings refer to specific places around Dublin Bay & along the Irish coast – she depicts a beautifully moving surface, punctuated by glimpses of light houses, boats and recognisable landmarks.  They share an affinity for the sea – both seek an emotional depth, and imbue a sense of reflection.
Susan Early was born in Dublin in 1967, she graduated in architecture from UCD in 1989. While working as an architect she started printmaking, and later became a member of Graphic Studio Dublin. She has exhibited in Ireland, Europe, Canada and the USA.
A native of Cologne, Germany, Elke Thönnes, was born in 1960, and studied at the Hochschule fur bildende Kunste, Kassel before moving to Ireland and graduating from the National College of Art and Design, Dublin in 1991. She has exhibited widely in Germany and Ireland.   Known primarily as a printmaker, she lives and works in Dublin, painting in her studio as well as printmaking at Graphic Studio Dublin.
Thursday 5 October – Saturday 28 October 2017
off Cope Street
Temple Bar, Dublin 2
Telephone: +353 1 679 8021
Opening hours / start times:
Monday 10:00 - 17:30
Tuesday 10:00 - 17:30
Wednesday 10:00 - 17:30
Thursday 10:00 - 17:30
Friday 10:00 - 17:30
Saturday 11:00 - 17:00
Admission / price: Free
Through the Arch off Cope Street (behind the Central Bank)