Study Morning: Our Plundered Planet
Friday 12 July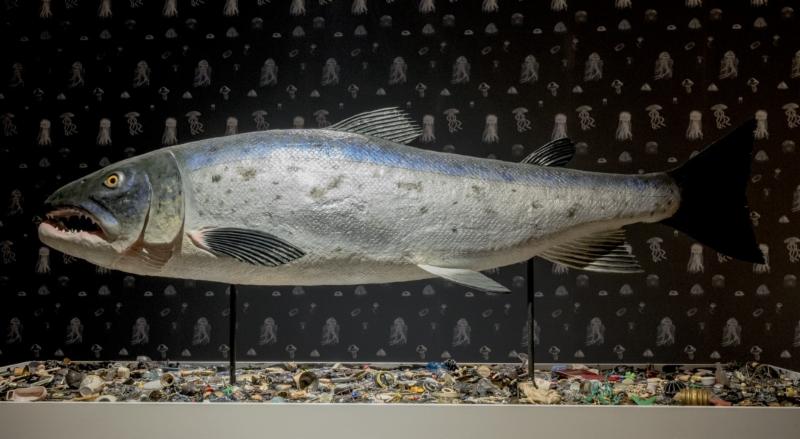 This Study Morning will explore themes arising from Mark Dion's exhibition Our Plundered Planet. Dion's installations draw on the techniques of scientific enquiry and museum displays of natural histories.
Our speakers: Dr Petra Lange-Berndt (University of Hamburg); Dr Tim Stott (Dublin School of Creative Arts, TU Dublin); Nigel Monaghan (Head of Collections, Natural History Museum) and Leslie Moore ( Chief Parks Superintendent, Dublin City Council) will offer a broad range of perspectives from art to biodiversity, climate change, natural history and more.
Free, although booking through eventbrite is required here.
Tea/coffee will be served during the mid-morning break.
The Gallery opens at 9:45am and the Study Morning begins at 10am.
Mark Dion: Our Plundered Planet continues until 1 September.
Image: Mark Dion, The Salmon of Knowledge Returns, 2015
Friday 12 July
Parnell Square North
Dublin 1
Telephone: + 353 1 222 5550
Opening hours / start times:
Tuesday 10.00 - 18:00
Wednesday 10.00 - 18:00
Thursday 10.00 - 18:00
Friday 10.00 - 17:00
Saturday 10.00 - 17:00
Sunday 11.00 - 17:00
Admission / price: Free